So, you're planning on rejuvenating your deck for the summer? Before you start making your deck beautiful again, take time to make sure it's safe. Your number one concern should be providing a structurally sound surface for your friends and family.
Always follow local building codes when inspecting your deck and use proper safety gear to protect yourself.
Ledger Board
The ledger is the piece of wood that connects your deck to your house. It's a key point of support, so its importance can't be overstated. It's also a notorious point of failure, so it's vital that you inspect it every year.
One of the first things to look at is the fastening method used to connect the ledger board to your home. Bolts are ideal; if instead you find nails or anything other than bolts, DO NOT allow anyone else on the deck until the issue is corrected.

Next, check the flashing. Flashing prevents water from penetrating the wood, which leads to rot and eventual failure. If no flashing is visible, look at the board itself for any water penetration. Some new constructions use an adhesive flashing instead of the traditional metal flashing.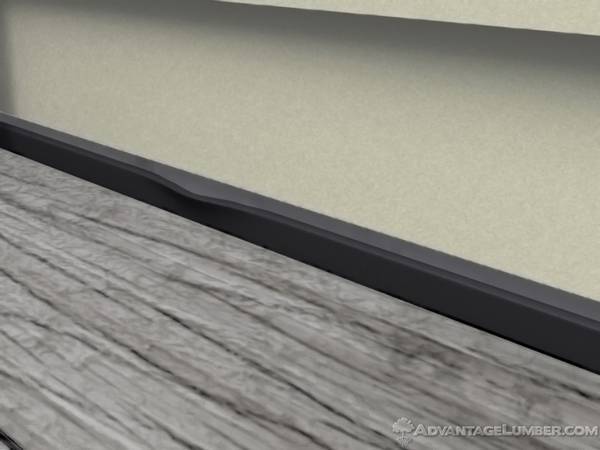 Conclude your inspection of the ledger board by making sure there are no loose or corroded fasteners. Finding these early can mean the difference between a collapse and a structurally sound deck.
Joists & Beams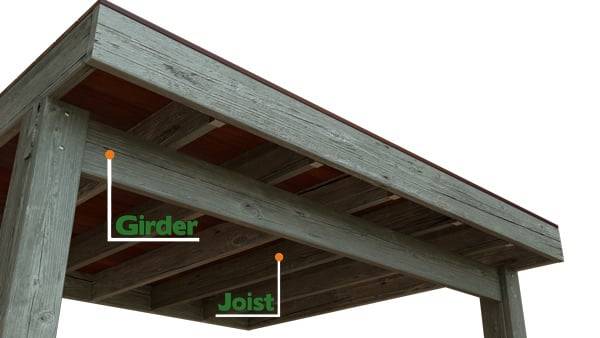 Joists and beams are transitional pieces that carry the weight of the deck to the posts and the ledger board. Each individual joist and beam must be inspected for rot and termite damage. You can check by poking around the wood; if it feels spongy or breaks apart, it's time to change that particular joist or beam. Make sure to also pay close attention to pieces surrounding a compromised beam.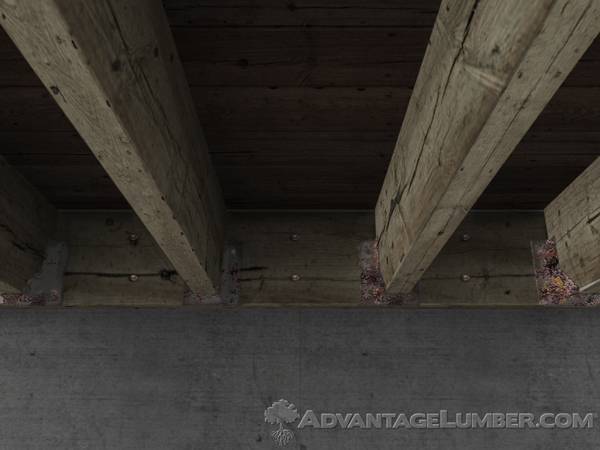 A common point of failure is where connections are made. Checking the hardware in these areas for rust or corrosion is very important. Even if high-quality, corrosion-resistant hardware was used, water can collect in these areas and cause the wood to rot. Check again with a sharp object to ensure there aren't any rotten pieces of wood.
Posts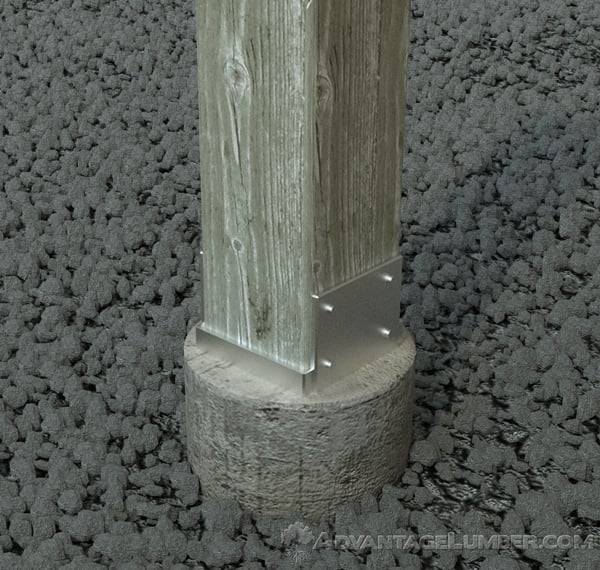 Posts bear the load of the entire deck structure, as well as family and friends. Posts aren't typically the place where a deck will fail, but if they aren't checked and something goes wrong, it will almost certainly lead to a complete collapse of your deck. As with your joists, feel around for any rot or termite damage in the wood, paying close attention to areas where water could stand for long periods of time. Your hardware should also be checked for corrosion.
Concrete Footings
The concrete footings are your foundation. They are as important as any other part of your deck and must be checked for cracks. If your concrete is cracked or dry, it means your post is standing on very unstable ground. This can cause posts to sway, warping the deck and possibly leading to collapse. Again, checking the hardware that connects your posts to your footings for rust should be a priority.
If you want more deck safety tips, follow these links: