Stairs and railings are often neglected during inspection and maintenance, which is unfortunate because both components are crucial to the safety of friends and family on your deck.
Stairs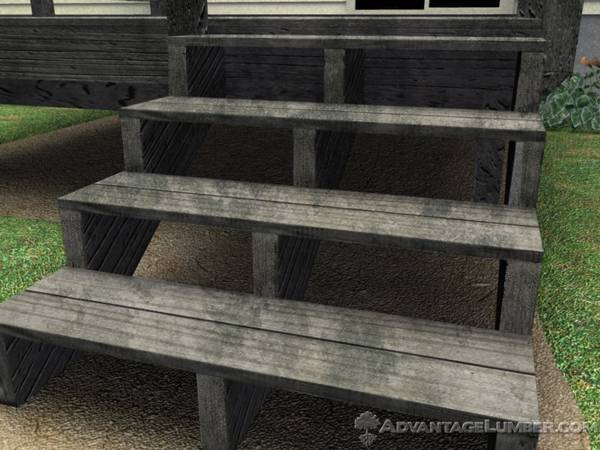 Of all the structures in a deck, stairs have the highest weight-to-square-foot ratio.  Stairs are the natural avenue through which people will access your deck as well as your home, subjecting them to disproportionate amounts of foot traffic. Many times your deck's stairs are used when moving large, heavy objects in and out of your home through the back.
Your stair inspection starts with the stringers. The stringers are crucial as they are the main support platform for your steps. When overcut, stringers suffer from severe structural weakness and are susceptible to rot.
It's also important to check where your stairs attach to your deck. No matter how your stairs are built, specialized hardware is required in order to support heavy loads. Make sure the hardware is in good condition—no loose nails or signs of corrosion.
Lastly, check for cracks and rot in the steps themselves. If there are any protruding nails or screws, refasten them.
Railings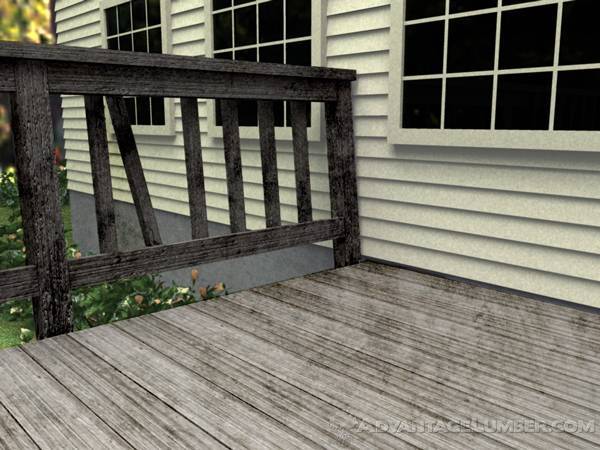 The second most common cause of deck related injuries are railing failures. During parties, your guests will lean on railings while chatting and enjoying themselves. If the railings aren't in great condition, they can lead to a nasty fall. Take extra care when inspecting railings to ensure this doesn't happen.
There are many types of railings, including balusters, cables, glass, and wire mesh. Whatever your railing is constructed of, always ensure it's attached properly according to the manufacturer's instructions. Your local building code will also guide you.
The fasteners used to attach railing posts to the deck are potential problem areas. The hardware can rust and loosen up. When the fastening system fails, the railing can't support a person's weight, and tragic accidents may ensue. Inspect areas where connections are made for fastener corrosion and wood rot.
Taking these necessary precautions will ensure you enjoy your deck to its fullest with peace of mind when summer arrives.
If you want more deck safety tips, follow these links: