As our salespeople take care of both our current and potential customers, we get asked the question, "Why should I oil my deck and with what," very often.  We always explain, as best as possible, why it's a good idea to do so from the beginning and most of our customers understand the benefits. However, we feel this topic should be explored a little more in-depth.

Hardwood is a natural product that absorbs and releases humidity according to its environment. It adapts. Unlike the typical decking woods like Pine, Cedar, and Redwood, Brazilian hardwoods have a completely different grain density and pattern that won't allow common finishes to adhere. For these and many other reasons, Brazilian hardwoods such as Ipe need a specific finish and Ipe Oil from DeckWise is the perfect choice.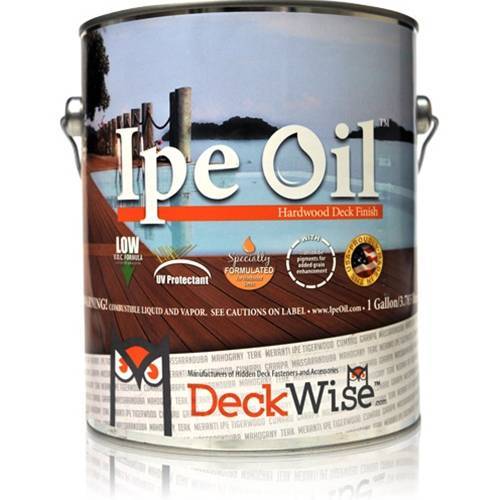 So what exactly does the oil do? Finishing oils provide multiple benefits to your deck. The biggest and most noticeable benefit is the color enhancement!  Thanks to Ipe Oil's natural formula, the deck's grain really begins to surface, making it look like the cover of a home design magazine. Following the beautiful grain enhancement, Ipe Oil provides a U.V. protection that acts as a sunscreen. This UV inhibitor is responsible for stopping the greying of the deck boards. Without the application of finishing oil, your perfect, pristine deck will fade to a "silver patina." The sun's UV rays cause fading of all colors in any material, not just wood.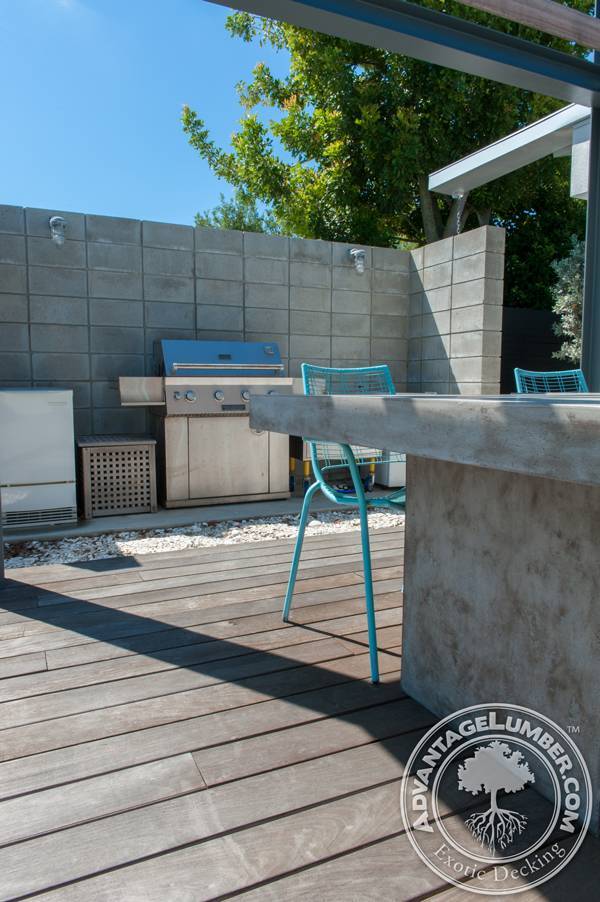 Brazilian hardwoods are saturated with natural oils that provide the amazing properties they're known for such as termite and water resistance. As the wood moves from the warehouse to the new environment of your backyard, it begins acclimating. This means that oils may start to evaporate form the wood. As this happens, applying Ipe Oil helps to penetrate and substitute the evaporating oils. Through this process, all the benefits of the Ipe Oil begin to seep into and become part of the wood. The most important thing to remember is that your wood continues to adapt to the environment until it stabilizes, which usually takes one to two years. It is during this time that you can see a lot of changes and keeping up the application of Ipe Oil during these crucial times will help your wood in the long run, even if you decide to let the color fade to grey.