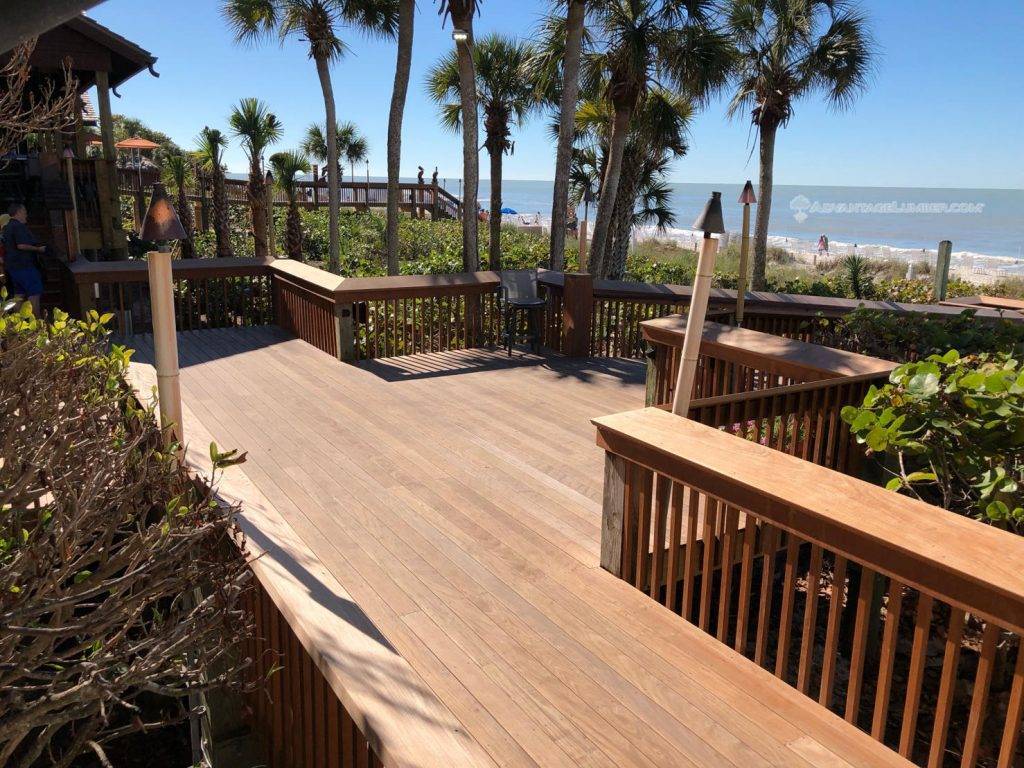 Resorts such as The Ritz Carlton often call us looking for the best wood for their exterior living spaces.
For resorts like this our first recommendation is Ipe wood decking and that what they decided to use.
The resort did have pressure treated pine and found that was not holding up in the harsh Florida sun. The grain on the pine would raise and people could trip or get slivers and it was becoming unsightly.
The Ipe wood they ordered from us compliments the beautiful Oceanfront views and will allow their patrons years of exterior beauty and enjoyment without the maintenance issues they experienced with the pressure treated pine.
Stop by and check out their lovely restaurant while enjoying the Oceanfront views they have an awesome Sunday brunch a swanky pool area, beautiful beach and now lots of beautiful Advantage Ipe Decking.
If you have a resort or commercial application and need the best exterior wood give us a call today or stop by the Ritz Carlton in Naples first to see our wood in use
We supply materials to not only resorts like this but also small backyard projects around the world. If you need a board, a bundle, a truckload, or more please give us a call. 1-877-232-3915