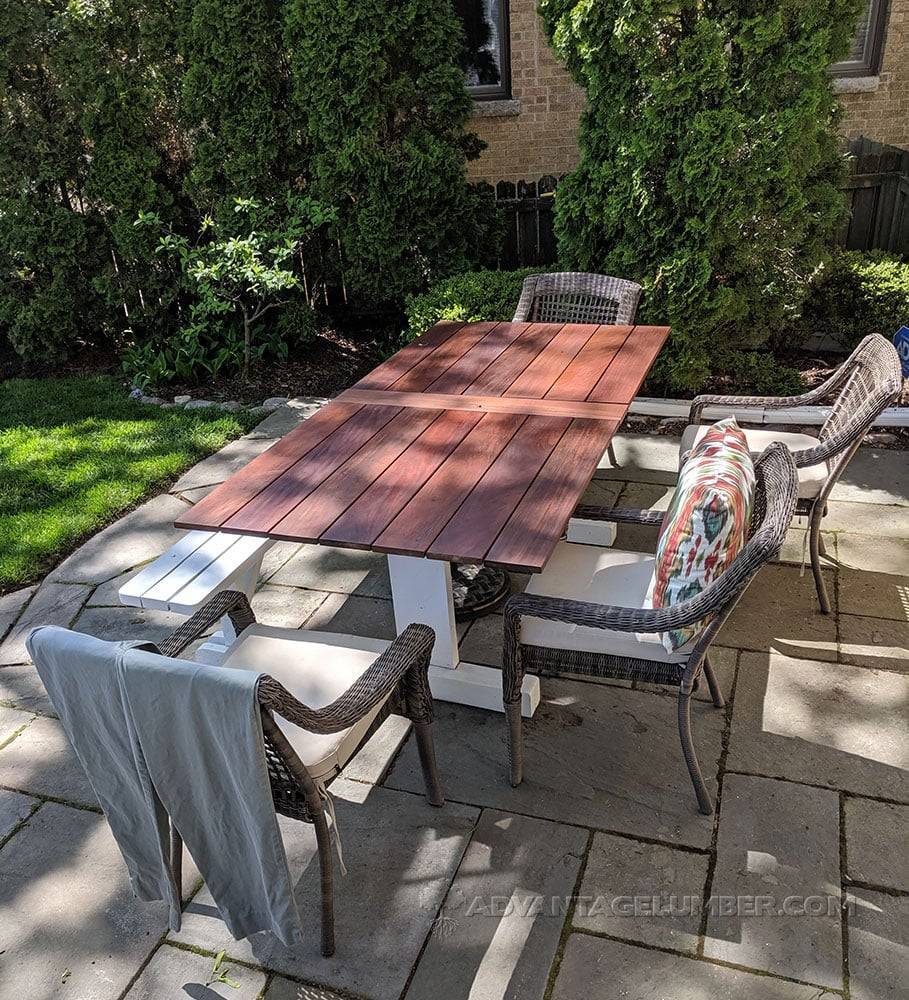 If you're building an outdoor table you want to build something that will last for many years to come without degrading and tons of maintenance.
Not all woods are created equal.
Some woods when used outdoors and exposed to harsh weather and UV rays will degrade quickly. This leads to splinters, rot and decay and you'll eventually have to rebuild your outdoor table.
The most common wood that people build with for outdoor use is pressure treated pine.
Pressure treated pine is the most affordable option available, as a result many people build outdoor tables such as picnic tables with it.
The downside of pressure treated pine is that it's a softwood that requires annual maintenance with water sealers. Eventually the weather and UV rays will degrade the pressure treated pine.
You will experience checking, splinters and even rot and decay eventually. You can expect a 15 to 20 year lifespan if you properly maintain your outdoor table each year.
If you're looking for the best wood than pressure treated pine is not the best choice.
Cedar is the next most common wood option for outdoor use.
It's known to many as a premium wood compared to pressure treated pine. It does offer some natural resistance to rot and decay.
However Cedar is still a softwood and will rot, decay, splinter and have all the same problems as pressure treated pine. This will also need a waterproofing sealer applied each year.
You can also expect a lifespan of 15 to 20 years if the proper maintenance is done each year.
The Best Wood for Outdoor Use and Tables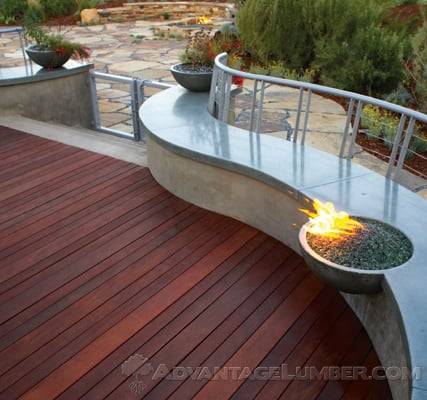 Ipe wood (pronounced EE-pay) is a South American hardwood that has proven to last on many commercial applications such as the Coney Island boardwalk for 75+ years with no treatment.
Here are some of the outstanding benefits of Ipe:
Lasts up to 75+ years
Low maintenance
Termite Resistant
No knots!!
Tight grain = No worry of slivers
Can outlast composite material
High density resist scratches
Nearly twice as strong as Oak
Better than teak
Environmentally friendly
One of the strongest woods in the world
Up to a Class A fire rating for flame spread
Mold & Fungi resistant
High slip resistance
We also recommend a few other species that have very similar properties to Ipe and offer different grain and colors.
The following woods are also extremely durable outdoors and are more affordable than Ipe.
Cumaru, Tigerwood, Garapa and Massaranduba
This outdoor table was handcrafted using Ipe and Tigerwood and it's absolutely stunning.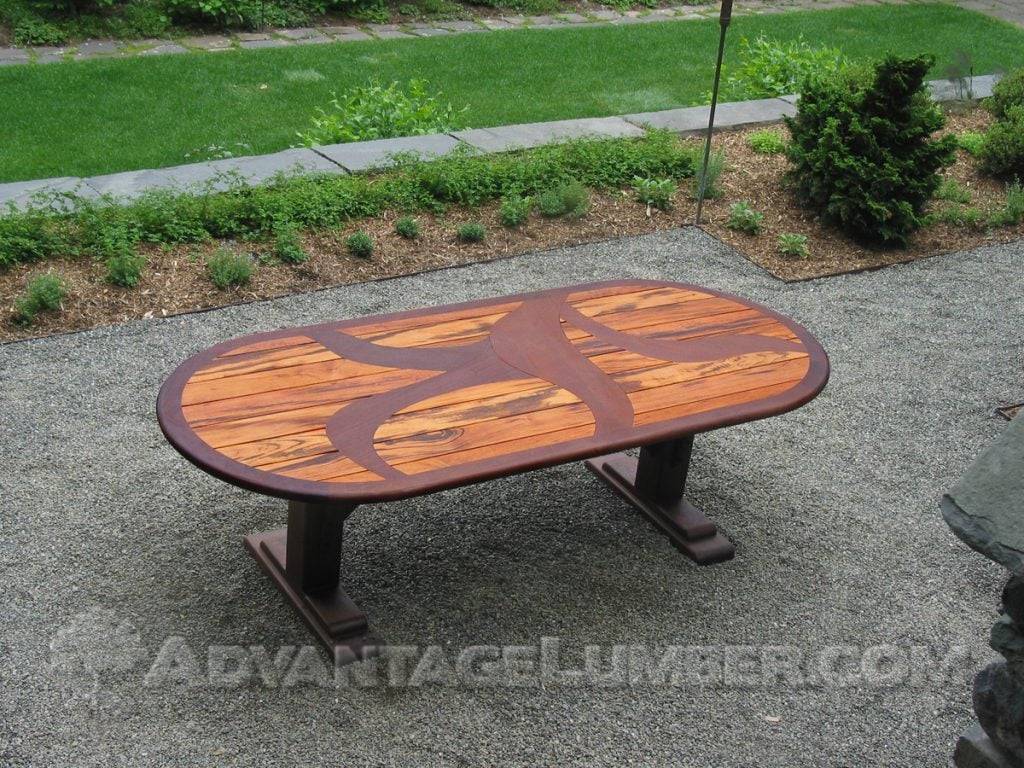 If you are looking to build an outdoor table that will last a lifetime these woods will not disappoint you.
You can purchase them directly online from our website. We also have many deeply discounted shorter length boards that work great for outdoor furniture.
Since we primarily sell a lot of long length boards for decks we sell the shorter boards for a deep discount. Click here to see our discounted hardwood decking