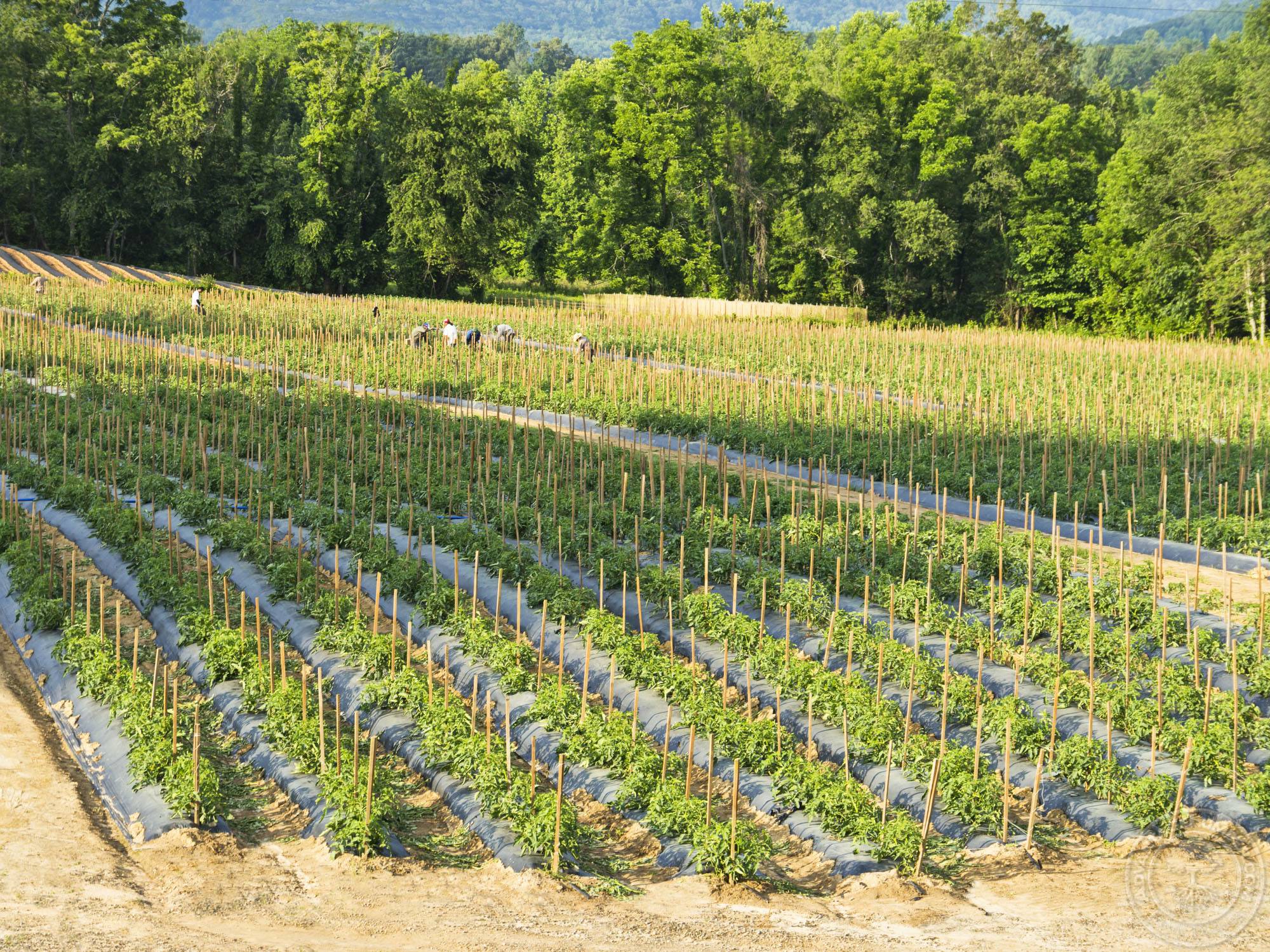 We found the best tomato stakes accidentally. A farmer came to us with a problem…
Every year he used regular domestic wood stakes such as cedar and oak and a lot of them.
The problem he had was each year he would lose hundreds of his stakes because they broke as they were being pounded into the hard ground or they would rot after only a couple years of use.
One of his main sources of income is his tomato farm where he supplies restaurants, canning companies, and grocery stores with tomatoes.
Losing hundreds of tomato stakes each year was a major set back in time spent getting the tomato plants tied up to the stakes as he sourced and purchased more.
This was costing him a lot of money both in time and the cost of replacing the stakes.
He found us online when he was looking for the best wood for outdoor applications and contacted us. As soon as he told us his problem we told him he needs to use a wood specie such as Ipe, Tigerwood, Cumaru, Garapa, Massaranduba or Angelim Pedra.
We showed him how well all these species work for decking and have proven to last 75+ years with no chemical treatment ever needed. They will not rot in the ground and they are up to 3 times harder than oak.
We custom cut the stakes for him and shipped a whole pallet to his farm.
He was delighted with how strong they were his farm laborers did not break a single one when they pounded them into the ground. He sent us this picture of the field they were used in.
He said he'll be replacing his old stakes used in his other fields next year. He was very happy with the wholesale price we were able to give him for the bulk tomato stakes.
He said they are about the same price he was buying the domestic wood stakes from his local sawyer.
He estimated with what he was spending on stakes each year and even if these only lasted him 10 years it will save him several thousand dollars.
If you need the best tomato stakes in bulk and would like to purchase a large quantity please contact [email protected]