Naturally growing in lowland swampy regions of the southern United States, Cypress has been a staple in the wood industry for many exterior applications. Around the Atlantic seaboard, Cypress can be seen throughout beach homes because its characteristics and preservative oils act as a buffer in areas that have a lot of heat, humidity, and rain storms.
Cypress wood has the same characteristics as many of the famous wood such as Redwood but it also has its downsides. Both of these woods get their amazing properties because as old growth trees, they had enough time to mature and allow growth rings to remain tight. Unlike Redwood, Cypress hasn't been as harvested so there are trees and logs that have had time to mature.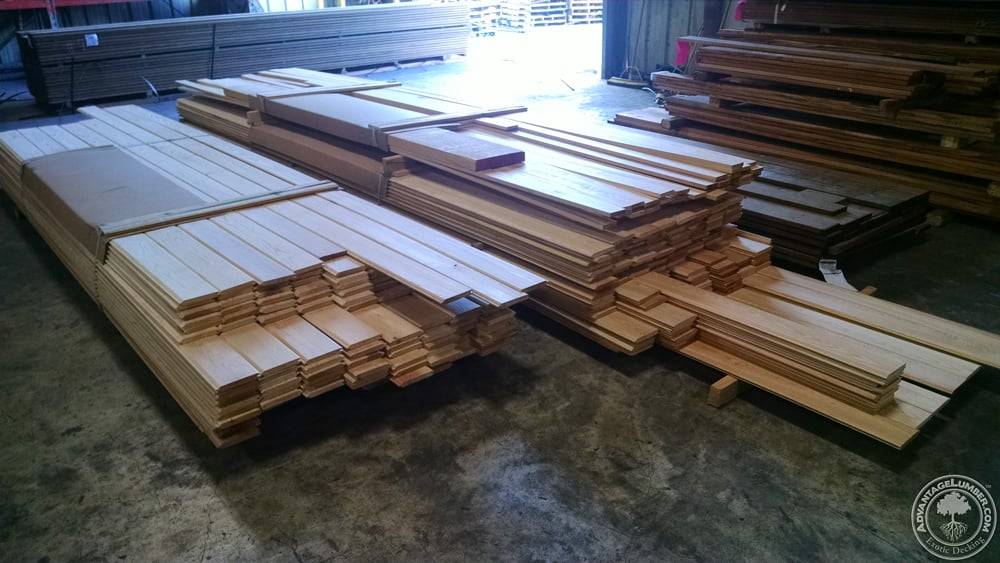 We started seeing more and more inquiries for Cypress and as logs came in to our facility we had the opportunity to begin cutting some of these logs into rough lumber and even into decking planks. The wood and logs we get typically have a tighter ring pattern than the common farmed cypress making it more stable for exterior applications.
Cypress is a beautiful wood that will last longer than any ash or oak for soffits or painted siding. It offers another option for people who want the grain of wood but painted to compliment their homes. For decking applications, think of Cypress as the premium wood among the common materials like the Southern Yellow Pine or Redwood. It will last longer than the others but still needs the stripping, and yearly water sealing that non-exotic woods require.
If you're interested in pricing for Cypress decking or rough lumber, please give us a call at 1-877-232-3915