Sleek, sexy, contemporary, and chic are a few words used to vividly describe modern design homes and exteriors. Los Angeles and New York City are iconic cities for these new home designs.
Why wouldn't they be? New York City is the fashion mecca, and Los Angeles is known for the glitz and glamour of Hollywood and Beverly Hills. Designers are constantly looking to take aura of these cities and the warm feel of a home, and incorporating them in their modern designs. Perfect blends of such qualities lie within the exotic Brazilian hardwoods, which has become the dominating feature in modern designed homes.
Typically when a person thinks of wood, they think of mahogany, pine, or cedar. Limiting yourself to only those woods is a costly decision because there are better hardwoods that provide characteristics unmatched by any previous material. The Brazilian hardwoods are some of the densest materials in the world with a variety of colors from deep browns and golden yellows, to tiger striping and rich reds.
These colors will match perfectly with any furniture or decoration and provide the subtle nurturing feel that a home needs. The variety and durability of these woods will add a unique aspect and distinguishing factor to any home.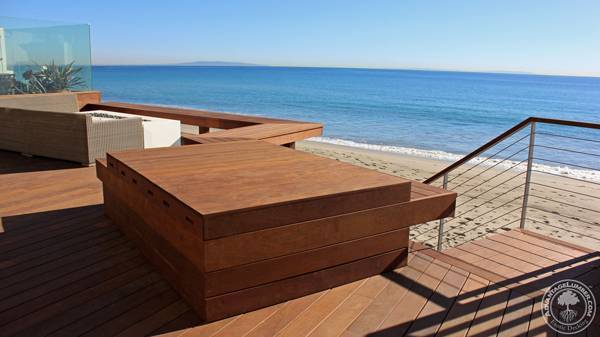 Sometimes designers will look for the patina grey of a perfectly aged wood but this often causes structural issues. However unlike other hardwoods, exotic hardwoods will mature to a patina gray without any splinters, cracks or splits making it the perfect wood for the application. If you wish to maintain the color of the wood throughout its lifetime, all it needs is a coat of Ipe Oil every other year and some simple washing.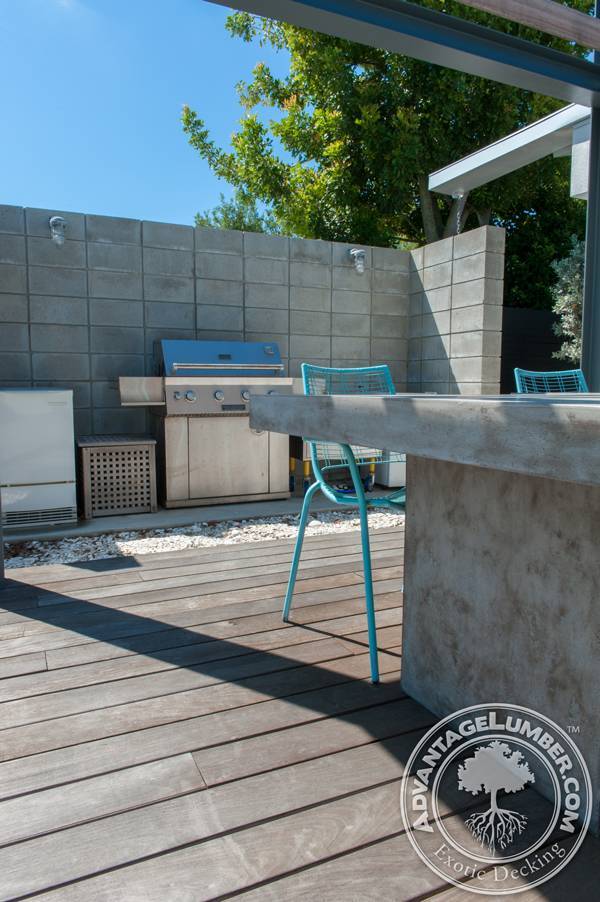 Plastics can be alternatives, but unfortunately they peel, crack, mold and fade like an over washed shirt. For a modern designed home, they don't provide the warm qualities that Brazilian hardwoods do; instead they only bring cold and fabricated textures that stray from what a home should look like.
When it comes to modern design, there is no substitution for a natural material. Don't sell yourself short. Opt for the truly sustainable, one-of-a-kind material of Advantage Hardwood Decking.