The end of December marks the beginning of Brazil's rainy season, which lasts until June. This year, however, Brazil has suffered some of its worst droughts in decades. Many municipalities are enacting strict measures to conserve water.
In spite of this year's low rainfall, when it does rain it can have negative impacts on rural Brazilian roads. Trucks get stuck in muddy terrain and public buses are stranded. Our very own import department was on the scene when a bus fell through a hole in the road!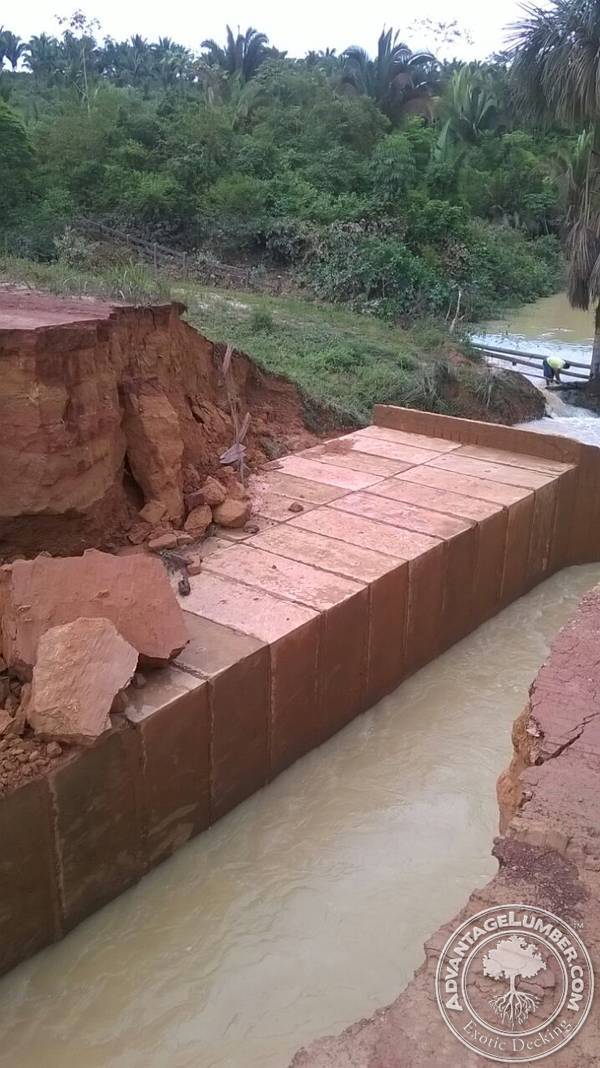 These roads are necessary for getting logs out of the forests, so our team in Brazil works hard to mitigate the weather's effects on our imports. Most of our lumber is already in our warehouses or in transit, but unfortunately some shipments have been delayed.
It's always best to plan ahead. Order your Ipe, Cumaru, or other exotic decking now instead of waiting until summer, when contractors are busy and lumber stocks are more susceptible to Brazil's unpredictable climate.