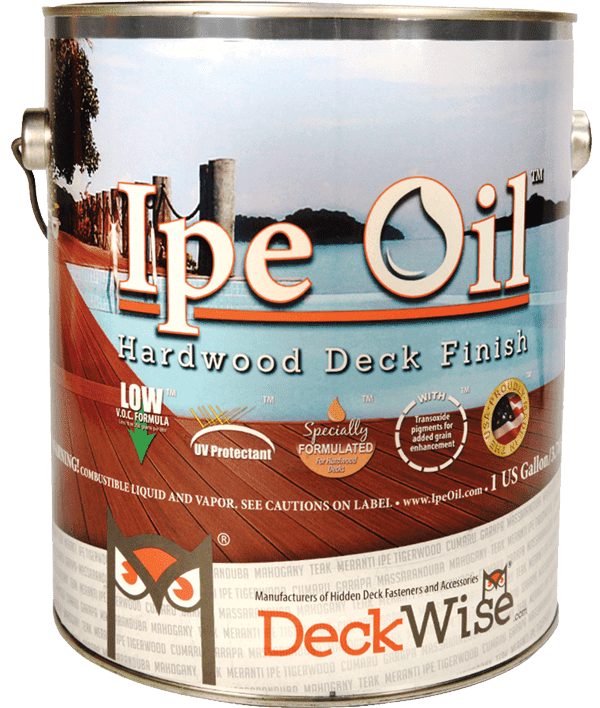 Recently, the Ipe Clip® Company unveiled a new deck finish product called Ipe Oil™. This premium decking oil, finished hardwood decks made from durable, and some would say stubborn, hardwoods like ipe. Ipe Oil™ offers deck builders and homeowners who are installing an ipe deck with:
Superior protection from both:
A low VOC deck finish
Coverage of approx. 300 sq. ft.
Over 40% solids content
A low odor decking oil
Reduces the chances of deck boards cracking and warping
Aids in keeping the hardwoods like ipe looking new
If you want to finish your hardwood deck using the best deck oil, contact us today to order. That's right, Ipe Oil works with all exotic hardwoods  including Cumaru, Tigerwood, Garapa, Meranti, Brazilian Cherry, Massaranduba, Bangkirai, Red Balau, and many more!
UPDATE 6/27/2011: As you can see below, we are getting a lot of questions about Ipe Oil™. We're happy to answer any question you might have. Tell us how this product has helped. We'd love to see BEFORE and AFTER pictures! Upload your newly oiled hardwood deck pictures here! The best pictures will be featured in our newsletter as well as our Featured Deck Projects section!