According to the Healthy Building Network's report on PVC in Buildings, "PVC is the worst plastic from an environmental health perspective, posing major hazards in its manufacture, product life, and disposal."
That's not some sales guy talking here. The HBN is making this statement because of a chemical used in PVC and vinyl decking called Dioxin. The HBN goes on to say that "Dioxin (the most potent carcinogen known), ethylene dichloride and vinyl chloride are unavoidably created in the production of PVC and can cause severe health problems including:
Cancer
Endocrine disruption
Endometriosis
Neurological damage
Birth defects & impaired child development
Reproductive and immune system damage"
Wow…
Why PVC decking isn't illegal is beyond me. Once you read the report, I'm sure you'll agree with me. The fact that there are companies out there that are actually selling vinyl decking leaves me scratching my head. After reading that report and all the science backing it up, why would anyone use that stuff?
As an alternative to building a vinyl deck, one recommendation that the HBN report made was to use FSC certified materials and sustainable wood.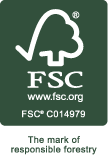 At Advantage, we carry and sell FSC wood lines that include:
FSC Ipe
FSC Tigerwood
FSC Garapa
FSC Cumaru
Many more species can be obtained by contacting us. We also offer wholesale pricing for those who order a truckload or shipping container's worth of any of our sustainable wood lines.
Read the Healthy Building Network report on PVC in Buildings.