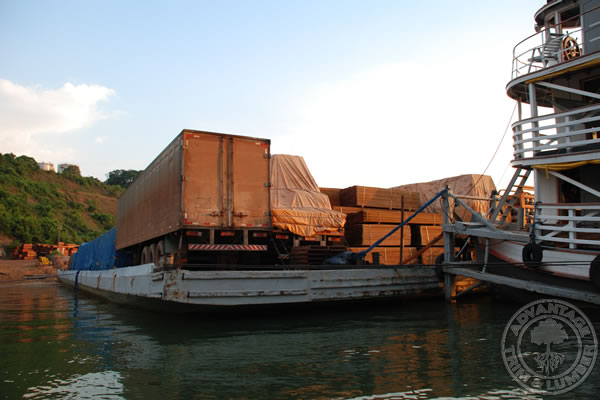 One of the marketing tricks spread by synthetic decking companies is that real wood decking is bad for the environment and the overall world economy. They say that their products don't require trees to be cut down, therefore their products are "green." They try to profess that because their products are recycled that their decking is truly "eco-friendly." Yet, as any logical person knows, those two things don't correlate. Now, sure…we ARE a wood decking company. Of COURSE, we'd have a problem with those claims…
But, in this case…there are actual findings and independent reports that push back against these claims.
Want an example? Well, here's a report from the FAO. The FAO Is the Food and Agriculture Organization of the United Nations. Click here to read the State of the World's Forests report.
Want a summary? Sure!
In a nutshell, the FAO says that the sustainable forestry methods practiced in South America and elsewhere can have a great impact and positive contribution to improving the world economy. The results of sustainable forestry can include:
Reduced poverty and hunger
Minimized negative impacts of climate change
The invention and promotion of alternative and sustainable bio-products and bio-energy
Wait…isn't forestry BAD for everyone? Not so fast. Remember, unlike synthetic materials derived from oil (an unsustainable resource, by any measure),
trees are one of the world's most reliable and renewable resources!
Here's what the FAO has to say:
"The promotion of a sustainable forest-based industry offers a way to improve rural economies while meeting sustainability goals"
Here's another quote, not from some marketing guy, but from FAO Assistant Director-General for Forestry Eduardo Rojas-Briales: "Forests and trees on farms are a direct source of food, energy and cash income for more than a billion of the world's poorest people."
Want another from the Assistant Director-General? Here you go. "At the same time, forests trap carbon and mitigate climate change, maintain water and soil health, and prevent desertification. The sustainable management of forests offers multiple benefits—with the right programs and policies, the sector can lead the way towards more sustainable, greener economies."
Here's what we have to say about what it really means to provide sustainable decking in our environmental policy.
Does this information clear the air? Can you see now that decking and lumber companies that provide these kinds of material are actually contributing to the growing green economy? What do you think? Let us know.