There are a few different options for finishing the ends of composite decking:
Use a Picture Frame Border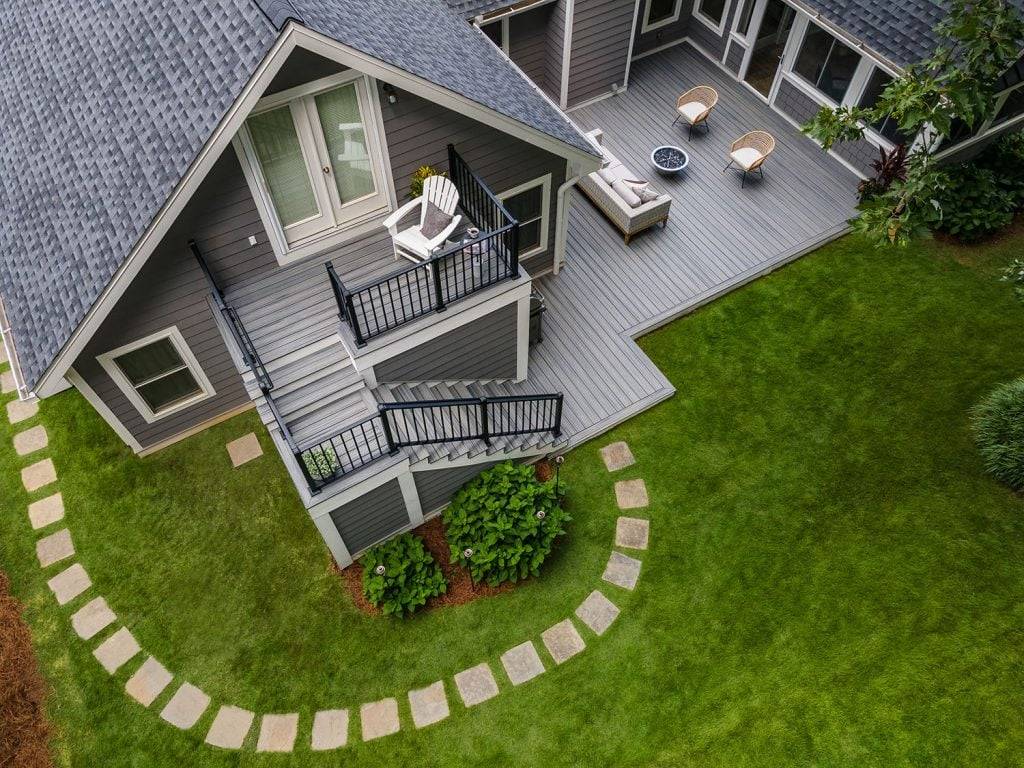 This involves installing a border of deck boards around the perimeter of the deck, which creates a more polished and finished look. To do this, simply cut the deck boards to size and install them perpendicular to the rest of the decking.
Pro Tip:
Make sure you order enough standard non-grooved deck boards for your picture frame. You don't want to see a grooved board around the perimeter of your deck.
Install Fascia Boards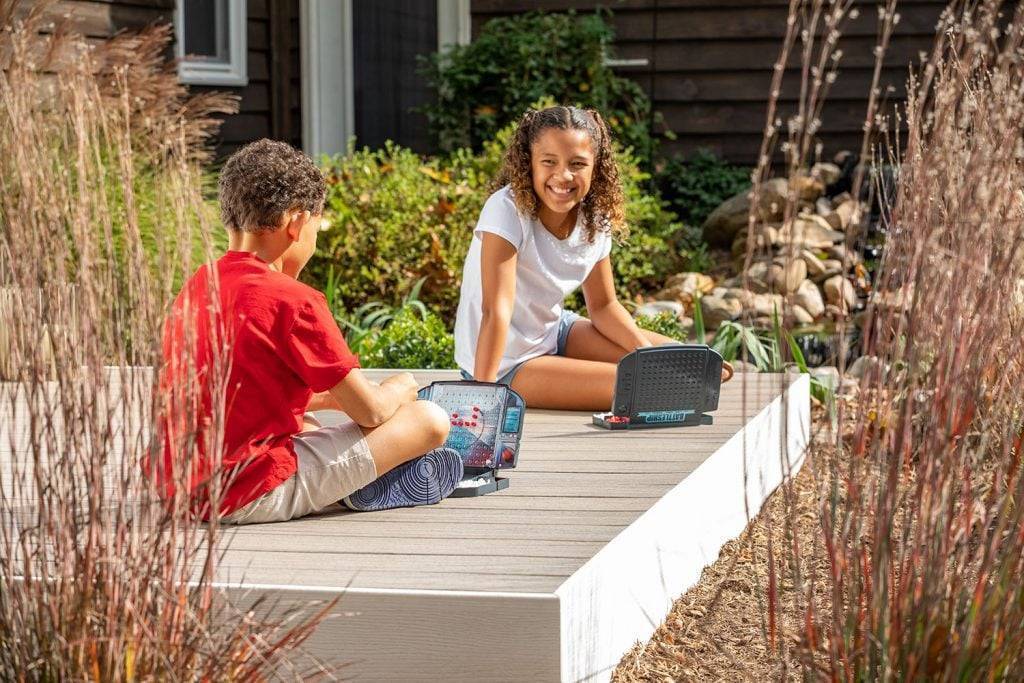 Fascia boards are a type of trim that can be used to cover the ends of the composite decking. To do this, cut the fascia boards to the appropriate size and screw them into place using composite deck screws.
Paint the Ends
If you prefer a simpler more traditional deck board installation where the ends of the boards are exposed. You can go to a paint store and get a high quality exterior paint to match the color of your composite deck boards and simply paint the ends of the boards.
This can offer a little added protection from moisture and UV damage.
However, this method requires more maintenance over time as the paint can eventually peel or flake.
Use End Caps
Some composite decking brands offer end caps that can be attached to the ends of the boards to provide a more polished look. Check with your decking manufacturer to see if they offer this option.
Ultimately, the best method for finishing the ends of composite decking will depend on your personal preferences and the specific decking product you are using. It's always a good idea to consult the manufacturer's installation instructions for guidance.