If you are looking for before and after ideas for concrete slab patio makeovers, you'll love our quick deck tile system.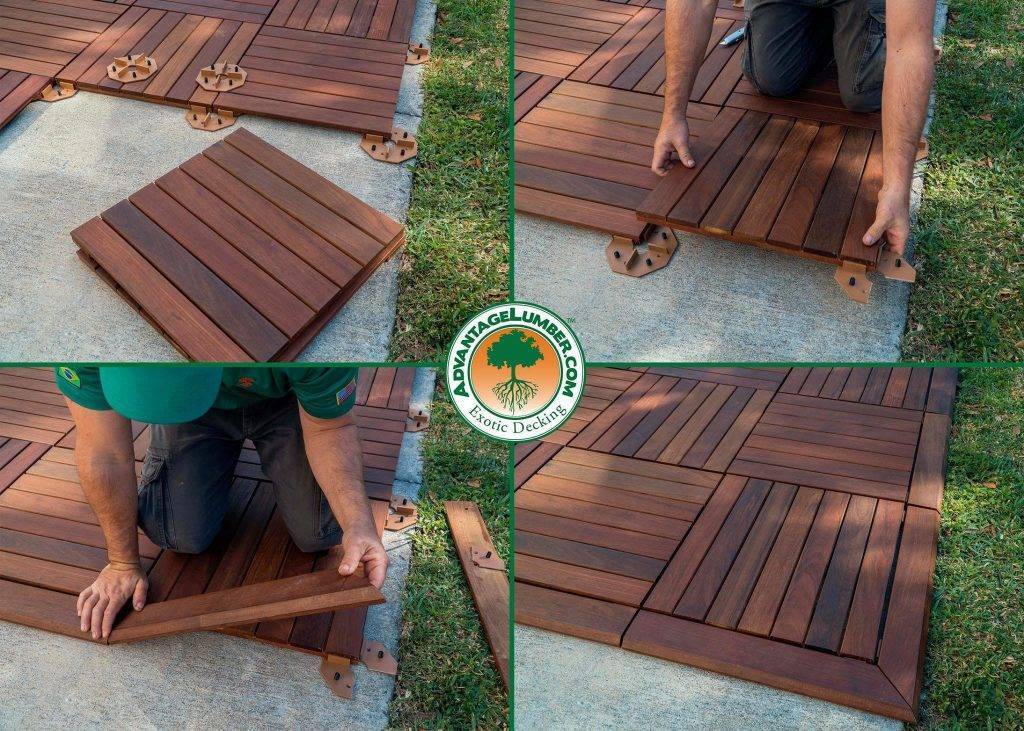 Hardwood deck tiles are a quick snap together tile system you can float over an existing concrete slab patio.
This system allows for a quick concrete patio makeover in just a few hours.
Our hardwood deck tiles are available in some of the most durable wood species such as Teak, Ipe, Cumaru, Garapa, Massaranduba and Tigerwood.
Many of these wood species are known to last up to 50 years or more.
The tiles come pre-drilled in the corners to accept the DeckWise Tile Connectors and allow for a quick snap together assembly.
As long as your concrete patio is level and structurally sound you should be ready to install the tiles right over the top of your old concrete patio.
Check out some before and after pictures of old concrete patio makeovers our customers did: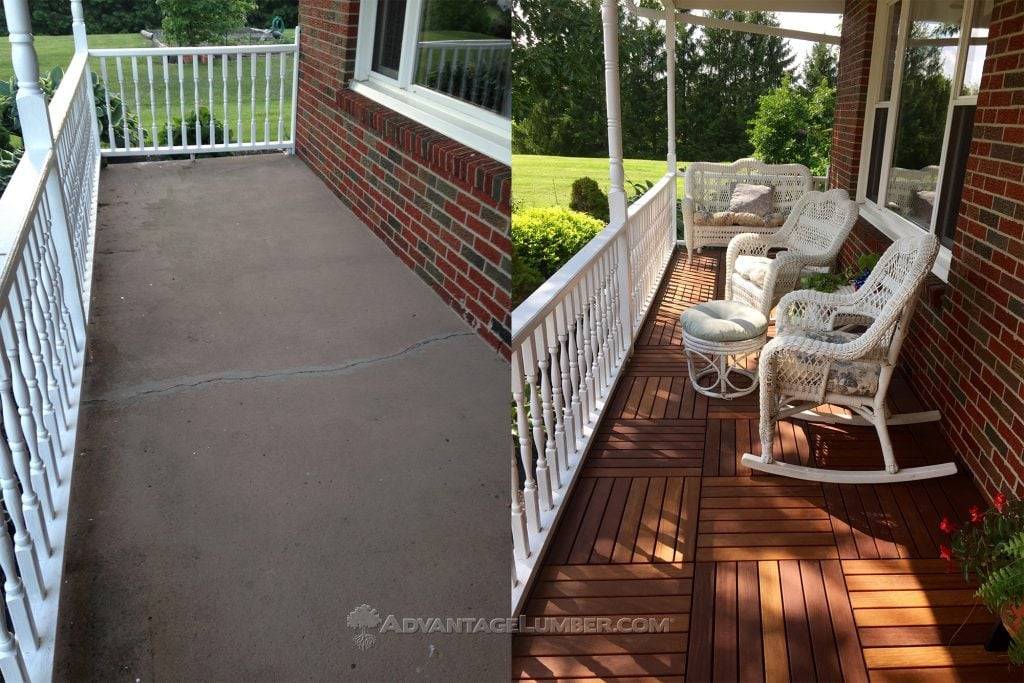 Above is actually an old concrete porch that got a makeover but the hardwood deck tiles work great on concrete porches too.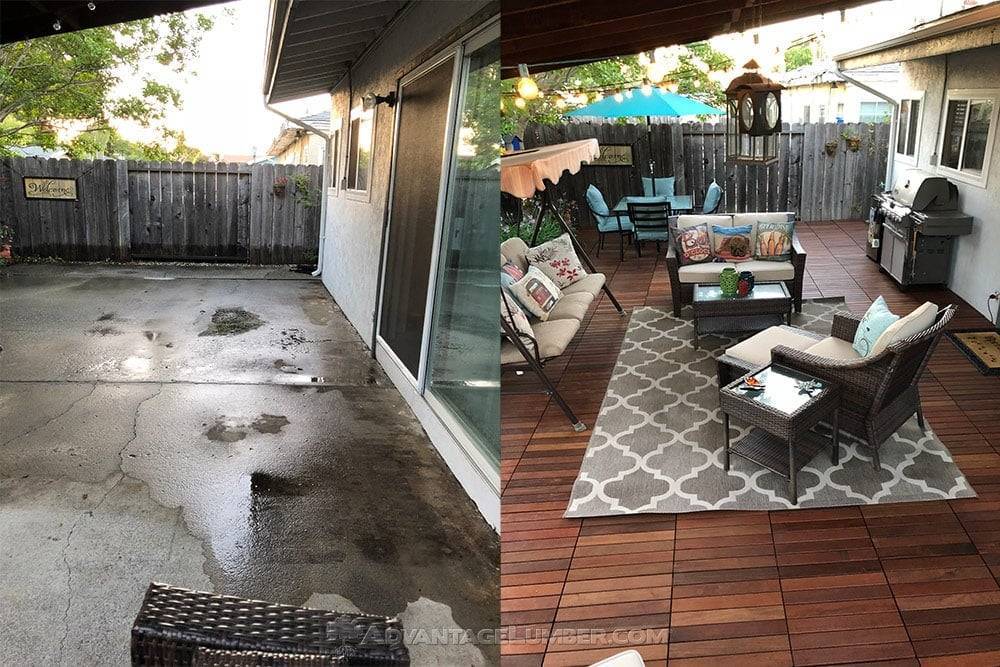 Above you can see an old concrete patio that has the usual hair line cracks and looks old and dingy.
The homeowner calculated their square footage and used our deck tile calculator to figure out how many tiles they would need.
When the tiles arrived to their home they were able to install them in one afternoon.
Deck tiles work great on other applications as well such as balcony decks, roof tops, garden walkways, outdoor showers and more.
Visit our deck tile page to view current pricing and buy online.