One of our great customers Pro Quality Carpentry completed this job and had to share how beautiful it turned out.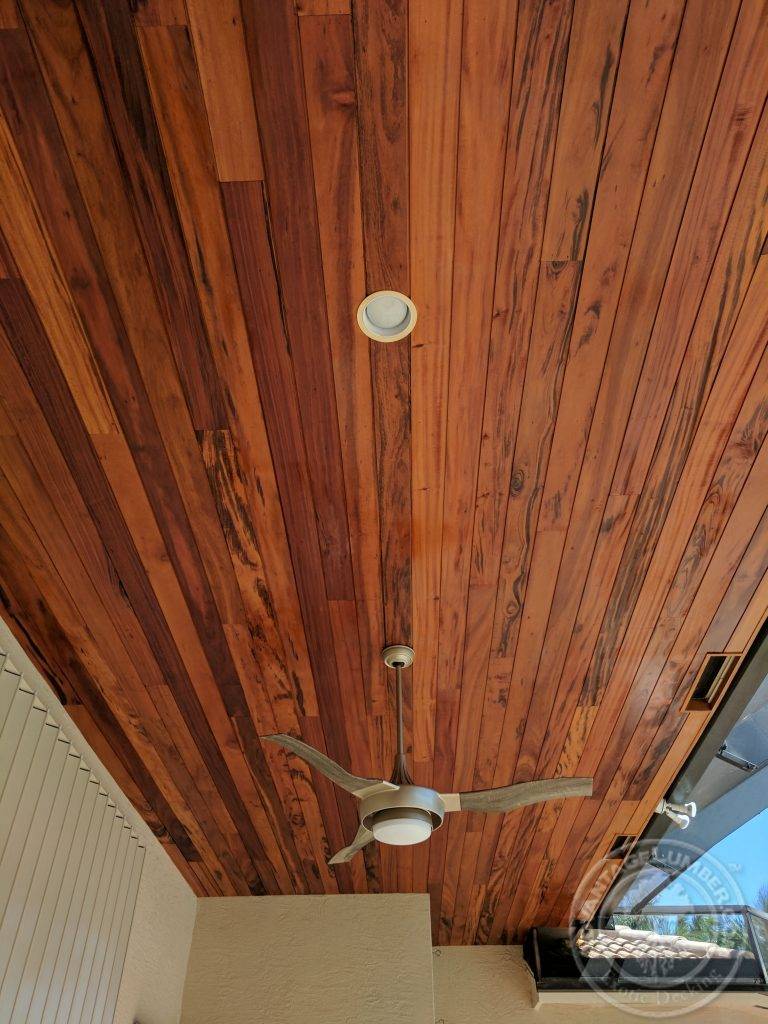 The previous ceiling of this screened in lanai was old stucco that was looking dingy and had cracks. The home owner hired Pro Quality Carpentry to renovate their outdoor space and make it look more appealing.
Pro Quality recommended our Tigerwood in a nickel gap tongue and groove profile that we custom milled for them. Tigerwood is an exotic hardwood that's incredibly durable as well as exceptionally beautiful.
Tigerwood is naturally resistant to rot and decay and offers a 30+ year lifespan without chemical treatment.
The Install Process Was Simple
First Pro Quality Carpentry started by installing wood furring strips to the existing stucco ceiling and made sure to attach the furring strips to the wood support trusses underneath the stucco.
Next they installed our Tigerwood nickel gap tongue and groove and fastened to the furring strips with stainless steel screws through the tongue to leave the ceiling free of faster holes.
Here's Another Picture