We get this question a lot, and I'm sure it's one that's crossed your mind when thinking about anew hardwood deck. It's simple for us to tell you "product x" and end the conversation, but there many reasons why you can't just apply paint or stain to hardwood decking.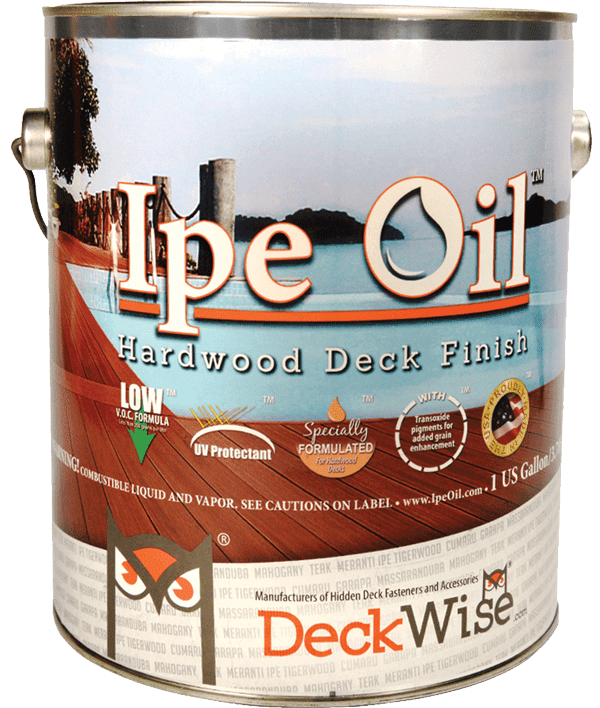 Brazilian hardwood decking (Ipe, Cumaru, Tigerwood, Garapa, and Massaranduba) has a very tight wood grain. This grain gives the wood its strength and durability, but also makes it impervious to liquids and paints.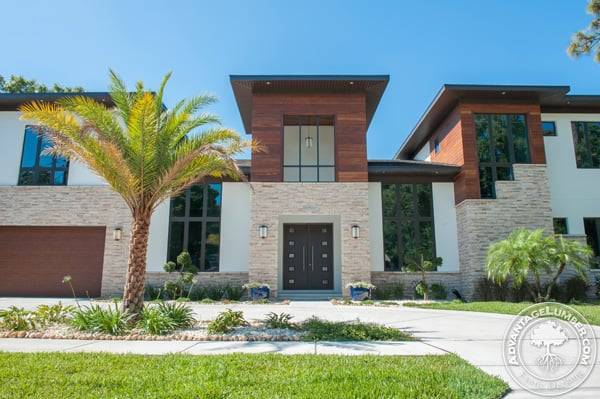 We recommend DeckWise® Ipe Oil™ for all of our Brazilian hardwoods. Ipe is the densest wood on the market and Ipe Oil™ was formulated to penetrate its tightly packed fibers, making it the perfect option for other hardwoods like Cumaru, Tigerwood, Mahogany, etc. Ipe Oil™'s formula contains transoxides that help enrich the color of any hardwood. In addition, Ipe Oil™ protects the boards against U.V. discoloration, and because the oil penetrates the wood so deeply, it helps retain the color for a longer period of time.
Using paint or a formula not rated for hardwoods will lead to multiple applications within a period of a year. If you want to preserve the color of your wood deck for many years to come, look no further than DeckWise® Ipe Oil™: everything your deck needs in one can.