After much anticipation, our slabs of Brazilian Cherry (Jatoba) and Tigerwood have arrived in our factory. These slabs allow the characteristics of the tree to stand out, showing every layer from the bark to the heartwood. They are perfect for making furniture, table tops, or counters, and will create a natural, elegant atmosphere wherever the finished piece is placed.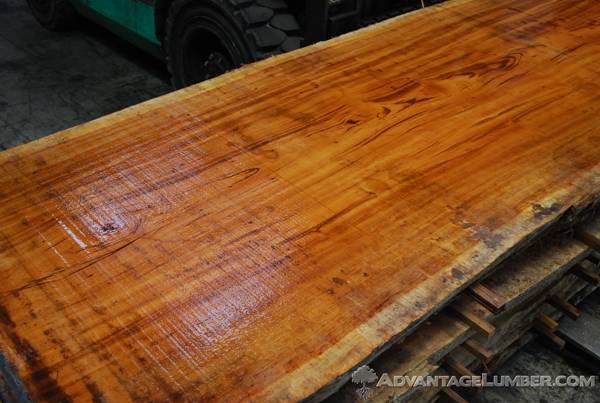 We have a wide selection of slabs that arrived from Brazil to fit your project's needs. Our slabs come in a variety of sizes, from wide to narrower, and from gorgeous streaks to beautiful live edges. Each one of our slabs is one of a kind to meet or exceed your expectations.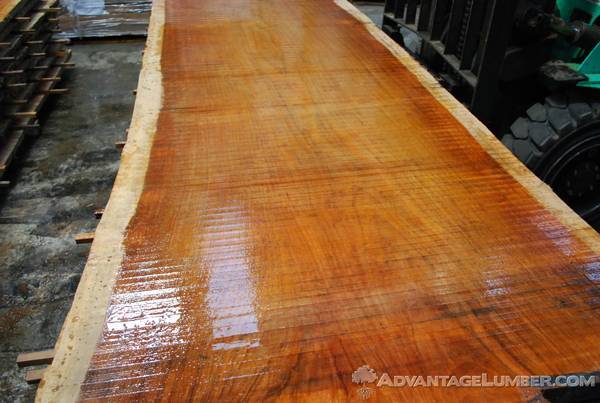 Our slabs are kiln dried in our factory, giving them the proper moisture content for indoor use. The hardness of these woods is sure to provide a durable surface, while their beauty will make for an eye-catching piece. Just think of all the beautiful things you can craft from these slabs! Call us at 1-877-232-3915 or send us an e-mail for a free quote.