Malibu is one of the most coveted real estate markets in the country because of California's famous year-round sunshine and beautiful beaches. Malibu itself is a small city on the Pacific Ocean, so salt and marine layers are part of the daily routine for the residents.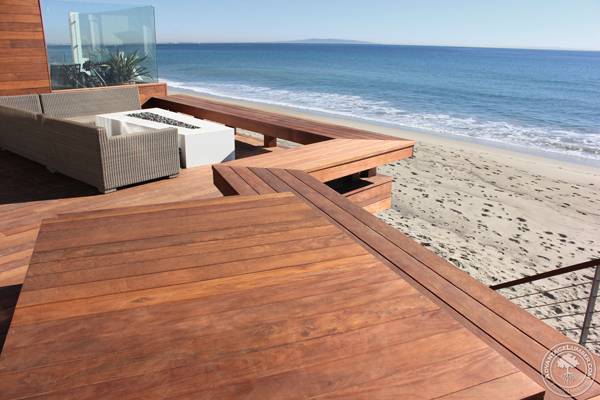 Most, if not all, of the homes in Malibu have ocean views, giving homeowners the perfect excuse to build decks and outdoor living spaces they can enjoy all year long. This particular home we visited has the sandy beach and Pacific Ocean right in its backyard. As part of a renovation project, the homeowner added an entertainment deck complete with an outdoor kitchen, hot tub, shower, and fireplace.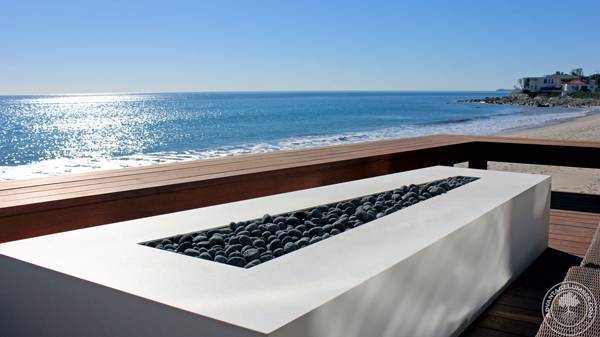 For this project, each material had to be carefully selected. Salt and constant fog wreaks havic on common building materials. The conclusion was to use upe because of the various characteristics it's known for: density, reistance to rot and strength. All of these are important factors to take into consideration for projects near the ocean.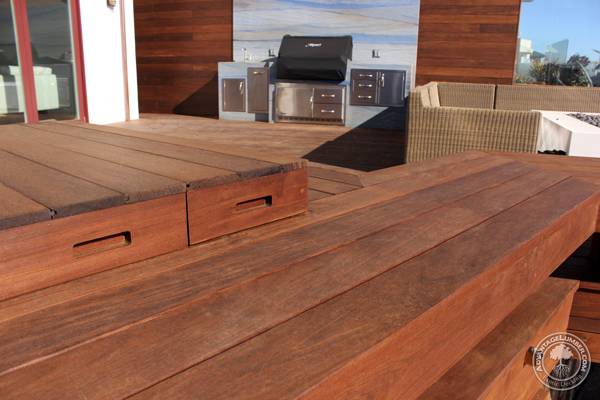 The homeowner desired an entirely modern deck, so wood was the immediate choice. Although wood has been used for centuries, ipe's rich brown tones and natural grain are what today's designers seek to complement the straight lines and simplistic styles of modern architecture. This can be seen in the bench that surrounds the deck as well as the stainless steel cable railing used for the stairs.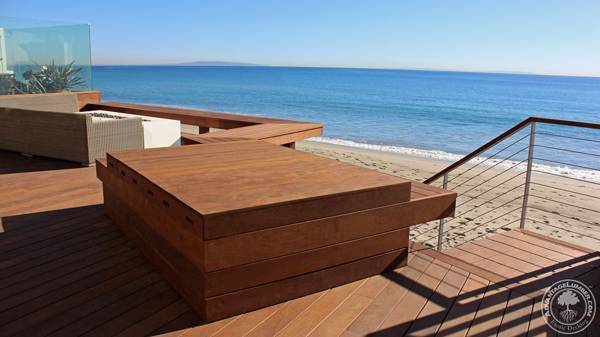 Ipe and stainless steel are materials that exude both modernity and reliability in coastal environments.  The project resulted in one very satisfied homeowner who can now walk from his living room to the ocean on a deck that will last over 50 years without any structural problems.