When working on a deck project, you always offer add-ons such as shade structures, planter boxes and benches, but have you considered including hardscaping? Most homeowners envision fire pits, pavers, walkways, etc. in their dream backyard because those materials help unify the deck with the outdoors.
Show them that their dreams can turn into reality by adding hardscaping packages to your projects!
When deciding to expand your craft from deck builder to outdoor construction contractor, you will have a great chance to increase your gross sales. Though a large amount of your business may still remain building decks, you will have an opportunity to promote other services and expand your business with your customers. Below are some selling points/tips to help you secure hardscaping in projects:
Hardscaping adds very little cost to an outdoor renovations total budget
Creates an additional entertaining area for guests!
Gives a natural flow from the deck, to the hardscape, to the outdoors!
Show pictures of the ideas that you have customized for your clients project; visual aids will help tremendously! Once the customer sees what their backyard could look like, a plain deck installation will never look the same!
Using 3d sketches are also a great visual aid when showing more intricate designs.
Listen to the client's needs and create an outdoor space unique for them!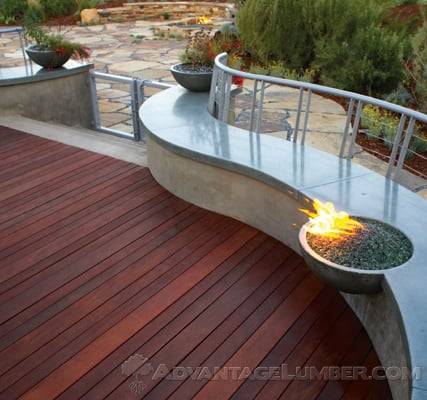 Ways to enhance a deck design are endless! If you do not know where to start and are in need of some ideas to help you get started, here are some features to utilize in your next proposal!
Concrete Pavers
Natural-stone Patios
Walkways
Stepping stones
Manufactured/natural-stone retaining walls
Outdoor Kitchens
Fire Pits
Fireplaces
Fencing
Lighting
Have you used these features in previous projects? Which ones did the customer enjoy the most and why? Comment below and share your story! Follow us on LinkedIn or YouTube for more ways to grow your business!