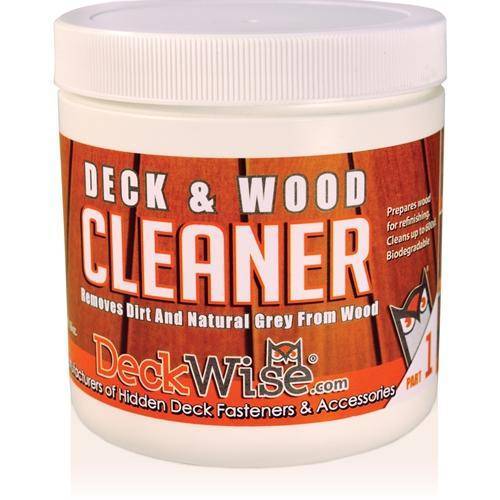 So, you were the lucky one…the one who got to host a 4th of July BBQ blowout extravaganza. There was beer, wine, kids, hot dogs, overcooked hamburgers (Wait, that was just me!)…lots of laughs, stories shared….and one more thing…
Spills…stains…the works! We're talking ketchup, chocolate, mustard, oil, all of OH MY!
We sell a great Hardwood Deck Cleaner that works really well on nearly anything you throw onto your deck.
Here is a simple step-by-step instructions on how to clean and remove deck stains:
Sweep dirt and excess debris off the deck and in between gaps.
Wet the deck surface down with clean water from a hose.
Dissolve the jar of Deck Cleaner in a bucket of warm water at the recommended strength.

NOTE: Testing a small area is recommended.
One 16.oz container covers up to 600 square feet.

Wait a few minutes for solution to activate.
Apply with a mop or sprayer.
Let the product sit on the deck surface for at least 10 minutes, making sure to keep the deck wet with more product if it begins to dry out.
Scrub the deck boards (Scrub WITH the grain of the wood for maximum results).
Rinse thoroughly with clean water and let dry.
We'd love to see what your deck looked like before and after you cleaned it. If you send us pictures, we might even send you some FREE goodies! To send before and after pics of your deck, visit the Advantage Lumber photo upload page.