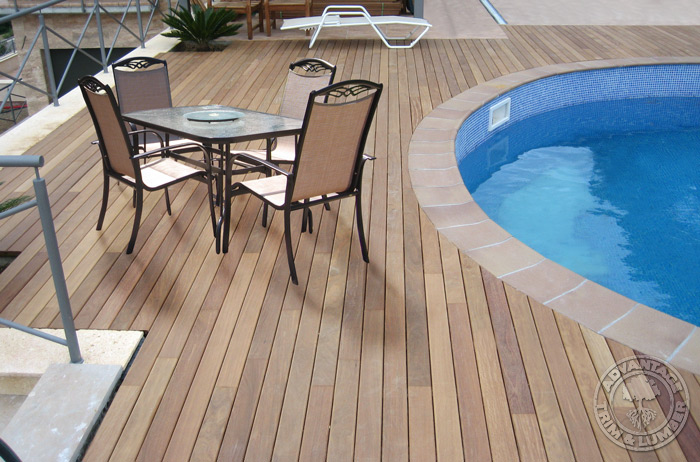 Known as Brazilian Teak, Cumaru is one of the world's finest hardwoods. Flooring experts, designers, and contractors tend to rave about the inherent qualities found in this exceptional exotic hardwood.
Here's the most important facts about Cumaru:
Color can vary from a golden tan to reddish brown
Some dark grain accents may be present throughout the wood
With a 3540 Janka rating Cumaru is very durable
Resistant to both rot and fungi
Excellent weathering characteristics
When it comes to Cumaru decking or flooring, Advantage Lumber is your best source for hardwood flooring. With access to a convenient and easy to navigate online hardwood store, you can buy Cumaru at any time of the day, 24/7/365.
Or, if you prefer to speak to us directly, call us at 1-877-232-3915