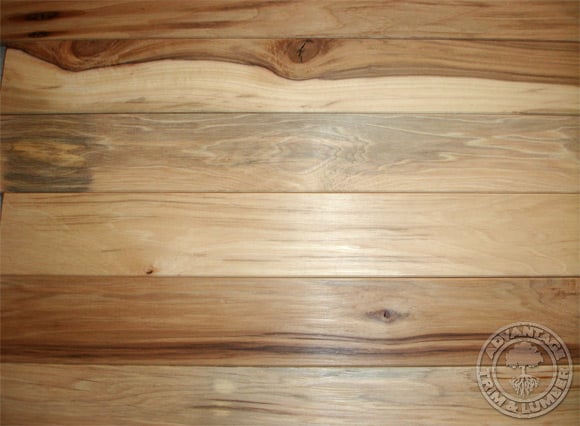 What is Rustic Hickory?
Rustic is a Grade of flooring that has a wide color variance in color plus some visual defects which all add to the flooring's distressed look. This kind of flooring works really well with traditional interior design styles.
Lots of hardwood flooring may claim to be unique. However, with the unique blend of creamy white sapwood and brown to reddish brown heartwood, you will know right away that a floor made of Rustic Hickory is truly distinct.
Hickory has a Janka hardness rating of 1820. This level of strength has made hickory durable enough to be used for golf club shafts and many other high impact tools and goods.
Ready to buy Rustic grade Hickory hardwood flooring? Contact Us Today