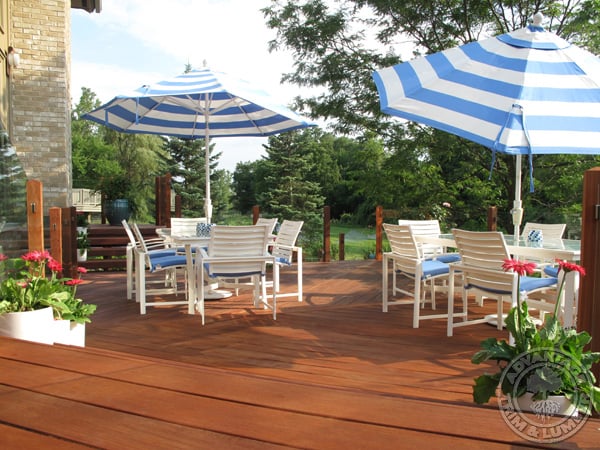 There are a ton of decking materials in the market today. At Advantage we specialize in hardwood decking only because our customers demand the best. This is why, of the many wood decking options out there, Advantage has thoroughly tested and selected four of the finest, most reliable options that work well in any climate.
Tigerwood, Cumaru, Ipe, and Garapa are the Porsche, Mercedes, BMW, and Audi of the decking world. Each has their own distinct look at set of qualities, but one thing binds them together. The combination of reliable durability and resilience that serves to give you an outdoor retreat with  high performance.
For instance, check out this wood deck pictured above.