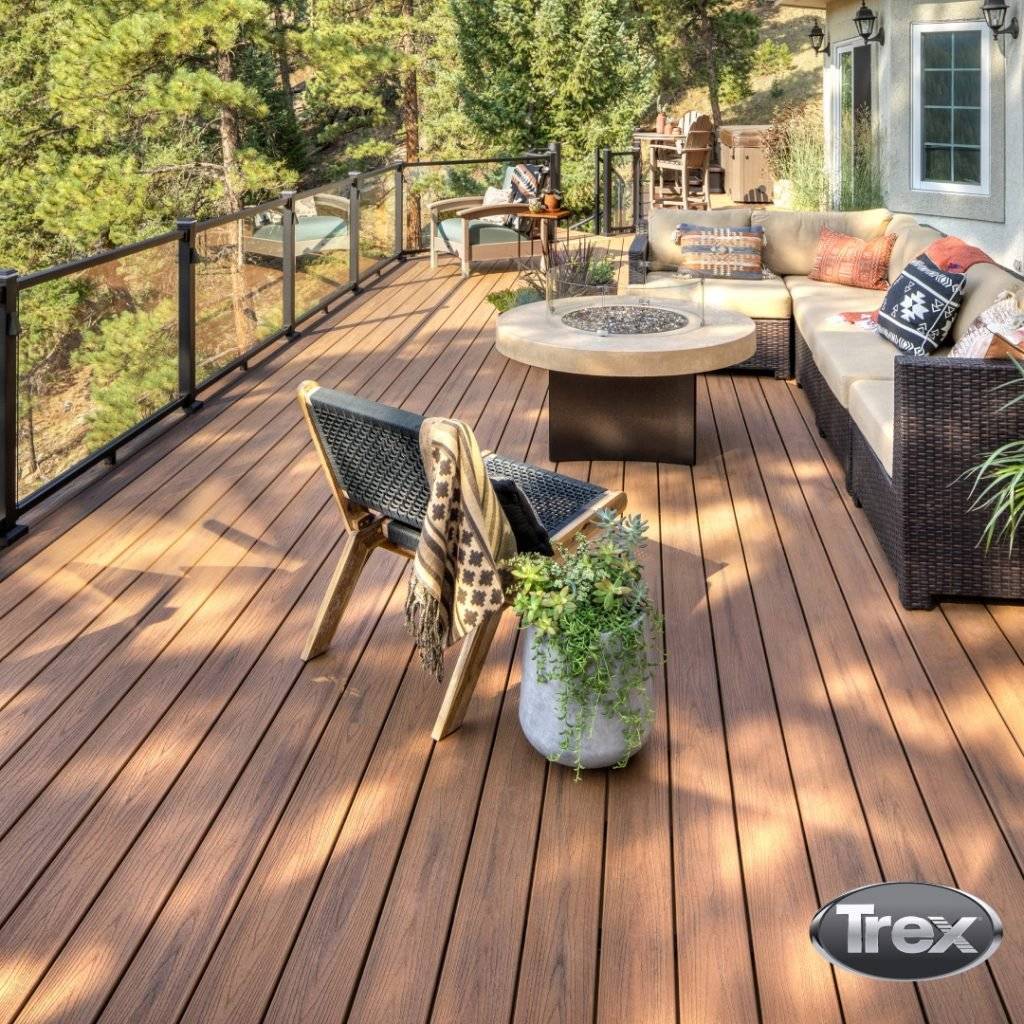 To get the best sale on Trex decking, follow these steps:
Research
Start by familiarizing yourself with the various Trex decking products and their prices. Visit the Trex website and online retailers such as AdvantageLumber.com to compare prices, styles, and colors.
Set a budget
Determine how much you're willing to spend on Trex decking materials. This will help you focus on finding the best deals within your budget.
Look for seasonal sales
Trex decking and other home improvement materials often go on sale during specific times of the year, such as spring or fall when many people undertake home improvement projects. Keep an eye out for these sales at AdvantageLumber.com we often have seasonal and overstock sales.
Shop around
Check multiple retailers for the best prices on Trex decking. Online dealers like AdvantageLumber.com may also provide better prices due to lower overhead costs, full selection of inventory and deck package deals. Keep in mind specialized dealers like AdvantageLumber.com offer better service than box stores and have a larger inventory of the premium Trex products.
Buy in bulk
At AdvantageLumber.com we offer bulk discounts on Trex decking so the more you buy the more you can save. Additionally if you are buying a complete Trex deck package with deck boards, railing and fasteners we can work out a better complete package price delivered directly to your home or job site.
Consider discontinued or overstock items
Retailers may offer significant discounts on discontinued or overstock Trex decking. Be prepared to be flexible on colors or styles, as the selection may be limited. Be cautious though as discontinued items are usually discontinued for a reason such as the product didn't perform as expected or didn't sell as well. If it is discontinued make sure you still get the same warranty.
Time your purchase
If you can wait, consider purchasing Trex decking during the off season (winter months). Demand is typically lower, and you may find better deals to clear inventory.
Stay informed
Follow Trex and AdvantageLumber.com on social media and join home improvement forums or local Facebook groups to stay updated on sales, promotions, and discounts.
By following these tips and being proactive in your search, you can increase your chances of finding the best sale on Trex decking.
You can buy Trex decking online or call 1-877-232-3915 for a custom quote.