Ordering Trex decking through Advantage Lumber instead of a large retail box store can offer several benefits:
If you've ever had to deal with customer service at a box store you've likely experienced a rude and or miserable employee that either hates their job or hates dealing with customers.
When dealing with employees like this in box stores you often wonder why they are allowed to interact with customers in the first place.
It's very frustrating when you are spending thousands of dollars on materials like Trex decking to be treated like you are a pain for ordering something custom that's not in stock on the shelves.
In box stores today it seems you are expected to buy merchandise on the shelves and then cash yourself out as well.
Another common problem is the endless employee turnover in box stores that focus on hiring employees as cheap as possible. When you go to pickup your order or need customer service for an issue with an order you're likely not dealing with the same person.
When you do get a new employee to help you with an existing order they won't have any clue about your order details.
At Advantage Lumber our staff are hired with the expectation that our employees will always be friendly to our customers. We also look to make sure our employees are looking to build a career they will grow in for many years to come.
Lets look at a few more ways Advantage Lumber outshines box stores.
Expertise and product knowledge
Advantage Lumber is a specialized Trex dealer. All of our sales staff have been trained on Trex decking products directly from the manufacturer. Therefore our staff has a deeper understanding of the entire product line not just the two stocked cheapest items on the shelves.
Our staff are also trained on installation techniques, and maintenance requirements. They can provide personalized advice and recommendations to help you choose the right product for your job.
Wider product selection
Advantage Lumber features a wider range of Trex decking products, including colors, product lines, and accessories that may not be available at large retail box stores. Many box stores only offer 2 colors in the cheapest product lines to please more customers that are focused on price. This can help you find the perfect match for your project.
Customization options
Our staff at Advantage Lumber love to help customers with custom Trex decking options, such as unique colors, multi-width boards, different colors for accents and inlays, finishes, or board lengths that are not available at large retail box stores.
Personalized service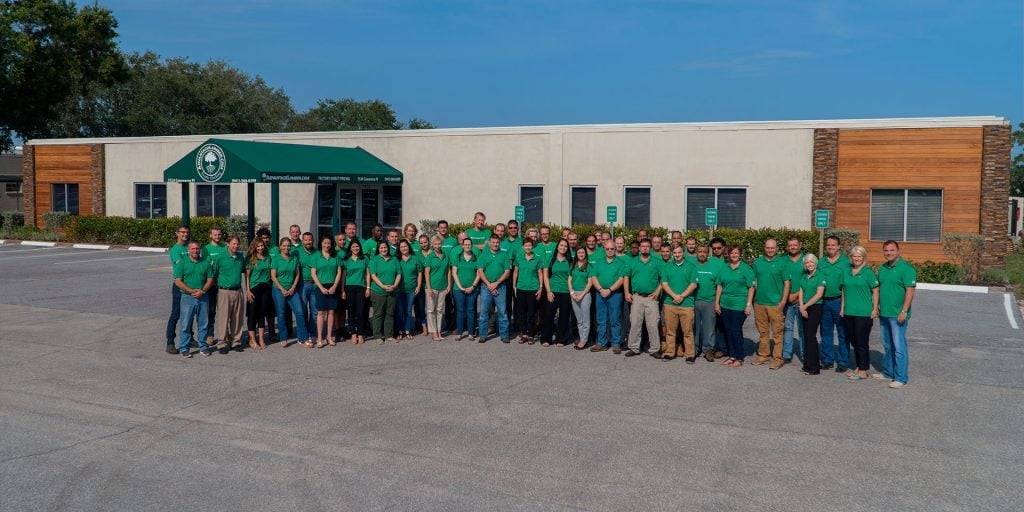 Our goal at Advantage Lumber is to provide a more personalized level of customer service, which can include dedicated support during the entire process, from product selection to installation and after-sales support.
At AdvantageLumber.com we have four warehouses throughout the US with friendly knowledgeable staff that will help you customize your Trex decking order from start to finish.
Additionally our staff will remember who you are and what you ordered and will have your purchase history stored in our computer system.
Better pricing
As a Trex dealer Advantage Lumber has more flexibility in our pricing and may be able to offer better deals or negotiate discounts, especially if you're purchasing in bulk or need a large quantity of Trex decking.
At Advantage Lumber we offer bulk discounts and additional discounts when ordering an entire deck package with fasteners and railing. You typically won't get this level of pricing or support from a box store.
Local support
By purchasing from Advantage Lumber, you're supporting a small business in your community. This can help build relationships and contribute to the local economy. Our staff at AdvantageLumber.com will remember you as a customer and will continue to support you with all of your Trex decking needs.
Faster lead times
We have a direct relationship with manufacturers like Trex. We have the ability to source products more quickly than large retail box stores, which can be particularly helpful if you're working on a tight timeline.
At Advantage Lumber we have deliveries from Trex arriving typically twice per week in the busy spring and summer decking season.
Warranty support
As a trained Trex dealer, Advantage Lumber is more familiar with the warranty process and can assist you in resolving any warranty-related issues that may arise.
Additionally we have local Trex representatives that support our staff as well as our customers. If you ever have an issue we'll make sure you get the support you need from Trex.
At a box store you're dealing with which ever customer support desk staff for that shift. They likely won't know who the local Trex rep is or how much money you spent on your Trex deck. We all know that feeling of trying to get support from a box store and sometimes your given attitude and no support.
Before ordering Trex decking make sure you weigh all your options as there are many benefits to you as a consumer when you order from Advantage Lumber.
Our website also allows you to buy all of your Trex decking online. Shop Trex Decking Now
You can also call and talk with our helpful staff about your custom Trex decking quote: 1-877-232-3915
We ship Trex decking all over the US direct to your home or job site, save yourself the hassle of picking out the boards at the box store, loading them in your truck and then unloading them a 3rd time once you arrive home.