Can you paint ipe wood? It's a common question, and the experts will always tell you the same two things:
No
Why would you want to?
Those can be frustrating answers. Maybe you want to use ipe for its strength, but you aren't fond of its color. Or maybe you inherited a finished project from a previous homeowner whose tastes didn't match yours. So what can you do?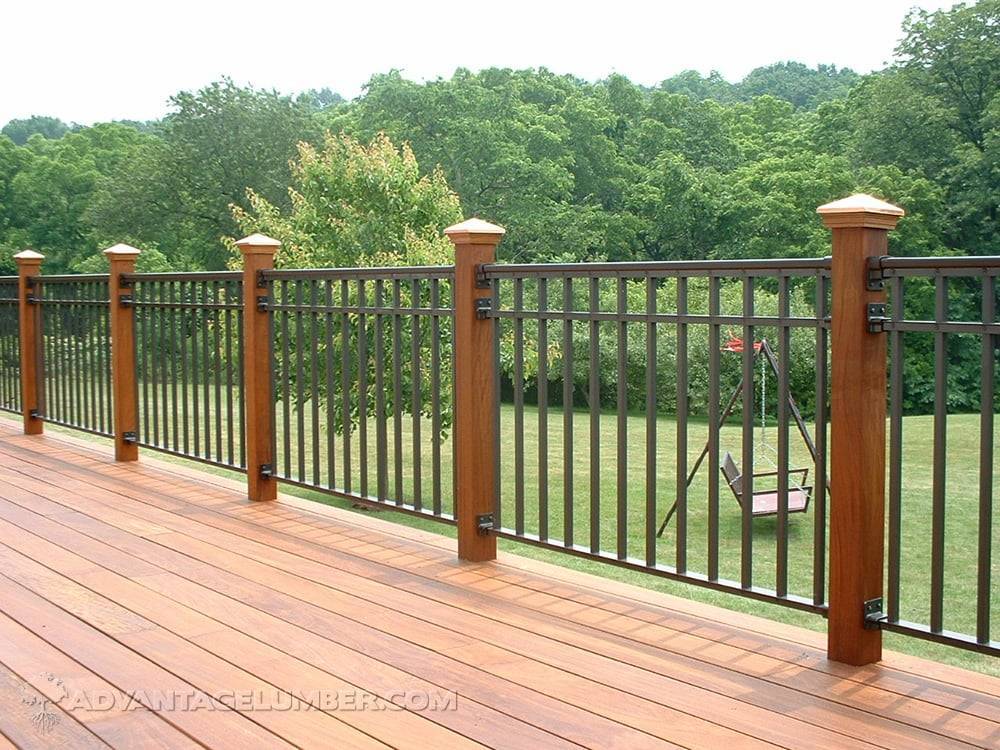 Why Ipe Is Not Paintable
First, let's look at the source of the problem. We paint wood all the time; why is ipe different?
Exotic hardwoods (including ipe and its friends: cumaru, tigerwood, etc.) are not like most woods. Paint won't stick to them! For one, they're just too dense. The tight grain squeezes other substances out, and creates a relatively non-porous surface (compared to softer woods) that leaves the paint with nothing to cling to.
Another reason paint won't stick to ipe and its ilk is that these woods are saturated with natural oils. These oils repel the paint, much like how the oil on a duck's feathers repels water.
It just so happens that these two characteristics, density and oils, are what make ipe such a good choice for exterior projects in the first place. The dense grain gives it an impervious structure, and the oils fight off mold and decay. It's too bad that they also have the unfortunate side effect of making the wood difficult to paint.
And it's not just paint. Most wood stains and film-forming top coats will struggle to maintain any lasting hold on ipe. That's why companies developed specialized products like Ipe Oil® and Messmers for dealing with exotic hardwoods. These oil-based finishes were specifically formulated to penetrate deeply into ipe's dense grain structure and enrich the wood's natural characteristics.
Can Anything Be Done?
Some woodworkers have claimed mild success in painting ipe by taking a few preliminary steps. First, sand the ipe with coarse-grit sandpaper to rough up the surface a bit. This will give the paint something to cling to. Then, apply several layers of oil-based primer. Finally, you can paint the ipe, but use an oil-based paint instead of the usual latex stuff.
Having said that, these steps will not guarantee a perfect, long-lasting finish; and as a rule, AdvantageLumber.com does not recommend painting ipe.
Alternatives to Painting Ipe
Painting ipe may not be a good idea, but you do have some other options.
Use a Different Wood
If you're starting a brand-new project, this is the best way to go. A wood like cedar may not have the strength and longevity of ipe, but you can paint it to your heart's content. The paint will also help protect the wood, giving back some of the durability you sacrificed by using a softer wood specie.
Cover the Ipe in a Paintable Material
Sometimes you just don't have a choice. Either ipe is required for its structural properties, or someone else installed the wood without asking you first!
In cases like this, when you absolutely must use ipe, you should first consider if you really want to cover up that beautiful, natural hardwood. If your answer is still "yes", then your best option is to clad the ipe in a paintable material. Build a sheath or covering out of another wood, such as cedar or even pressure treated pine, and paint that instead. You'll get the strong foundation provided by ipe as well as full control over the final appearance.