Everyone wants a deck. No, not just a deck; the best-looking deck around. The common misconception is that you must spend a fortune for an exotic hardwood deck of your dreams. The reality is you can have exotic hardwoods at an affordable price. The only catch: a little more elbow grease upon install.
B-grade has some negative connotations attached to it, but with exotic hardwoods the criteria are different. Our b-grade material comes from the same batches as our premium hardwood; it just has a few knots, pin holes, character marks, mill defect, or movement. Some material may be bowed or cupped, but since it's wood it can always be worked into a great project. The nightmare of cracked and knotty wood is far from the reality.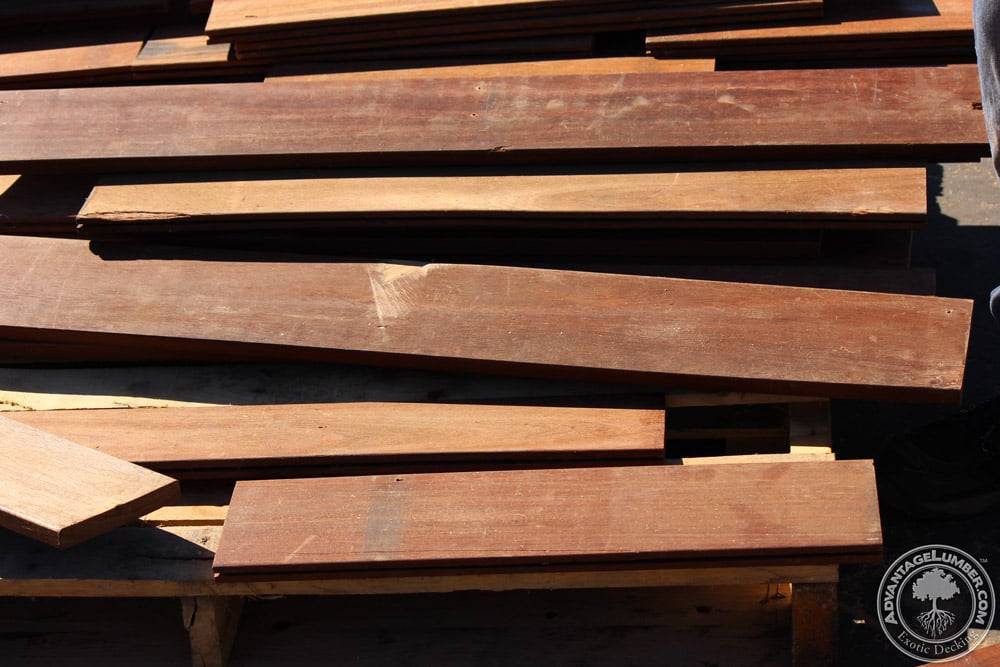 I'm not just here telling you what b-grade can do; I've seen it for myself firsthand. Outside our California location, we built a beautiful 400 square foot deck from b-grade wood. We face-screwed every 12 inches, did lots of sanding, bending with a hardwood wrench, and hiding the screws with plugs, but the end result is a beautiful deck that no one would ever think or believe came from b-grade material.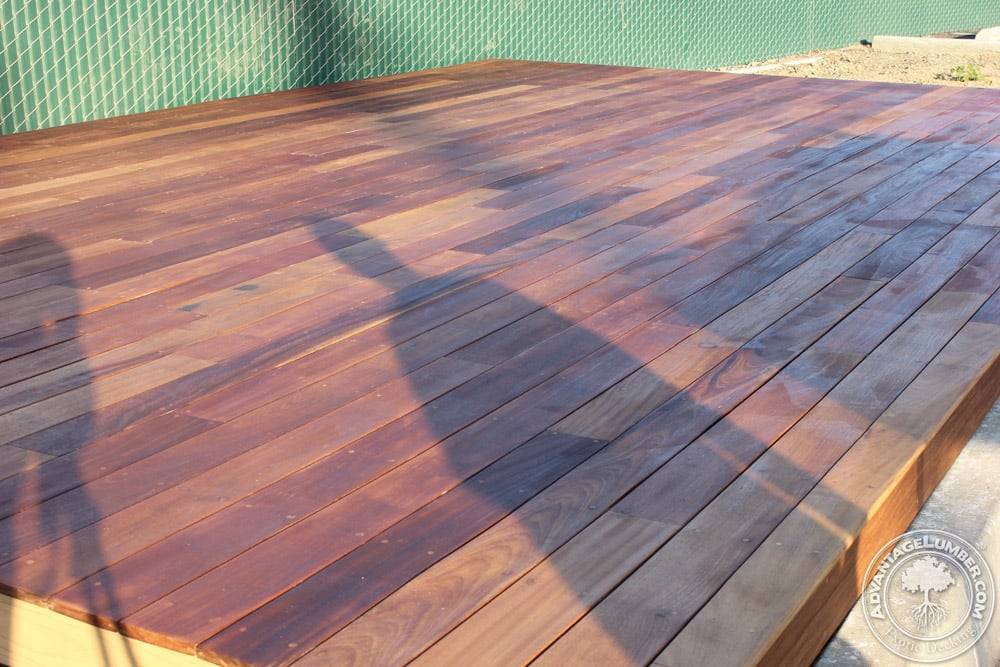 The best part about b-grade is its affordability and character. You can get the beauty of exotic hardwoods at a fraction of the cost. With our discounted b-grade bundles you get that special character only natural wood has. After all, wood's appeal isn't about making each board look identical; it's in the odd grain pattern encircling a small knot and the beautiful intertwining of light and dark in the same board. Save money and still have the deck of your dreams.