We've featured American walnut before as our Wood of the Month, but this time we'd like to talk about un-steamed walnut. Un-steamed is a word that's not often used for describing wood, and it surprises many to learn that walnut is often steamed to create a more uniform, but dull color throughout the lumber piece.
The steaming process usually happens as the walnut is kiln dried. As the steam enters the core of the wood, it pushes the pigments out to color whatever small sapwood is left over and reduces the amount of grain that is present in the wood. This means that interesting patterns and swirls tend to disappear while the rich color tends to fade.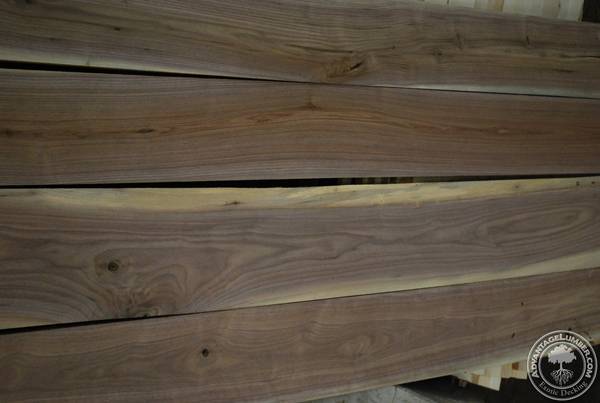 Steaming produces a larger yield as well as bigger pieces of wood with consistent coloration. While some people like large, evenly colored pieces, others prefer smaller pieces with beautiful grain patterns. After all, wood's beauty isn't just its color, but also the organic designs unique to each piece. Woodworkers and cabinet makers seek un-steamed walnut to create beautiful furniture that showcases strong grain and the rich, alluring color of walnut.
At AdvantageLumber.com, our North Carolina factory offers a wide variety of un-steamed walnut that can be milled to the specifications your project needs. Give us a call at 1-877-232-3915 to get a quote!