Our February wood of the month is curly soft maple. A highly acclaimed wood, curly soft maple delivers stunning looks for furniture and musical instruments. Curly soft maple isn't a separate species of maple; it's actually just regular soft maple with a unique, curly grain pattern. This pattern is also known as tiger, rippled, and fiddleback.
No one is certain what exactly causes soft maple to develop this curly pattern, which comes in a few different varieties. Some types exhibit a 3-dimensional effect that gives the illusion that the grain is folding over itself. Other types are asymmetrical and appear like crumpled pieces of paper scattered throughout the log.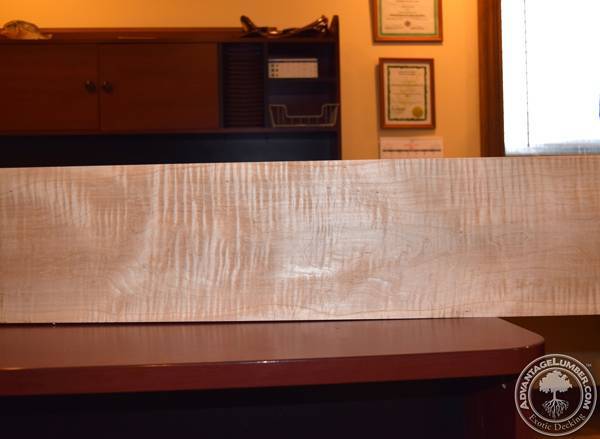 At AdvantageLumber.com we currently have several live-edge slabs with curly figure and ambrosia activity. These live-edge slabs are perfect for rustic furniture projects. Call 1-877-232-3915 or visit AdvantageLumber.com to get a free quote!