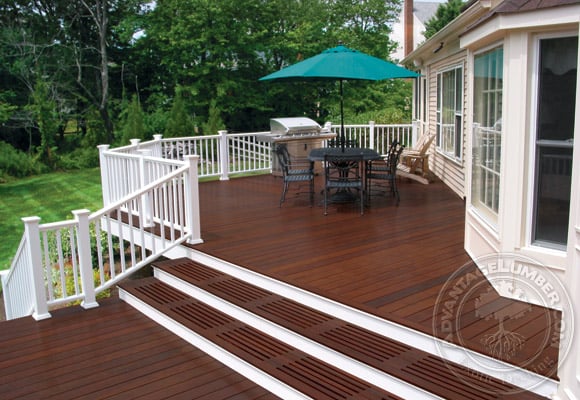 The average return on home improvements is just 60.6%, but you can recoup up to 87 percent of your investment on a new wood deck. "A deck is one of the more cost-effective things you can do," says Robert Markovich, Home and Yard Editor for Consumer Reports. "Decks are really a high-return item."
Regardless of where you live, people love outdoor living spaces. It's where the family gathers, entertains and celebrates. Building an outdoor living space is one of the most affordable ways to expand your home, and increase your home's value. CLICK HERE to see Remodeling magazine's Cost vs. Value Report (http://realtormag.realtor.org/home-and-design/cost-vs-value).
"When most people build a deck, it adds pretty much dollar-for-dollar [value]," says Michael H. Evans, president of Evans Appraisal Service in Chico, Calif.
If you're selling your home and want to impress buyers or you'd like to create greater value in your home, choose the natural beauty and elegance of an exotic Brazilian hardwood for your deck. From luxury homes along the California coast to the walkway on the Brooklyn Bridge, Advantage Hardwood Decking™ has been chosen for it's exceptional hardness, durability, natural resistance to pests, weather and decay. They are also extremely low maintenance and naturally fire-resistant and slip-resistant.