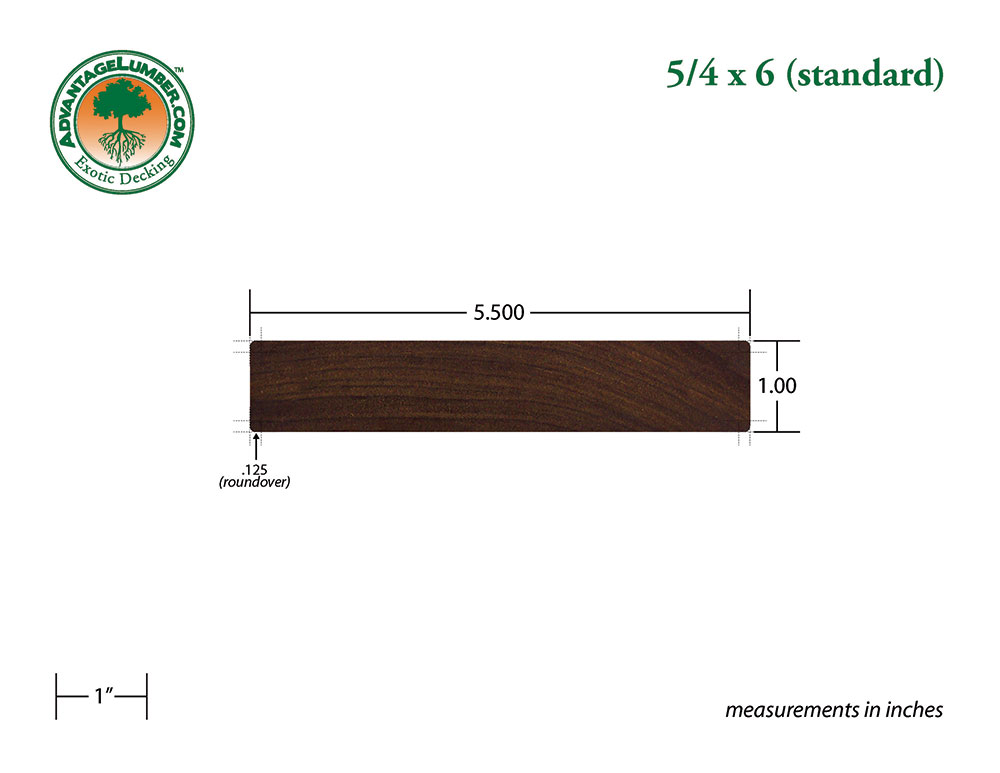 5/4×6 wood decking is a superior sized deck board for many reasons. The extra thickness provides increased structural stability, a more rigid surface, and is ideal for all exterior applications.
5/4 x 6 Ipe wood decking has given many homeowners a solid, reliable surface that hardly ever has to be tended to, if ever. If you're looking for decking materials for any deck projects that is going to be installed close to the ground, just having that extra 1/4″ is essential. For instance,   if you're about to construct a deck, your contractor should insist on buying 5/4×6 hardwood. Why?
Building a deck that's lower to the ground requires decking material that naturally resists cupping and buckling. Due to the fact that these projects don't allow for much under-deck ventilation than normal, if you choose a smaller sized board, you are running the risk of compromising the overall health of your deck, not too mention the chances of increased maintenance. Smaller boards are prone to cupping issues thanks to the imbalance of moisture that occurs on the surface and underneath each board. With this in mind, it makes good economic sense to invest in the thicker material.
The end result will be a deck that is more stable, reliable, and attractive for a very long time to come.
If the above benefits are reasons to buy 5/4×6 ipe decking, visit our online hardwood store. We have 5/4×6 in stock, and ready to ship.