A Deep Dive into Ipe Wood, Teak, Cumaru, Garapa, Tigerwood, Massaranduba, Mahogany (Red Balau), and Azek Porch
The porch of your home is not just an outdoor extension; it's the vital first impression, the gateway to your haven. It's only fitting that the porch flooring reflects the essence of your personal style and robustness.
Today, we explore the trending tongue and groove porch flooring options and why Ipe Wood, Teak, Cumaru, Garapa, Tigerwood, Massaranduba, Mahogany (Red Balau), and Azek Porch are becoming the go-to materials for savvy homeowners.
Ipe Wood: The Unrivaled Leader in Porch Flooring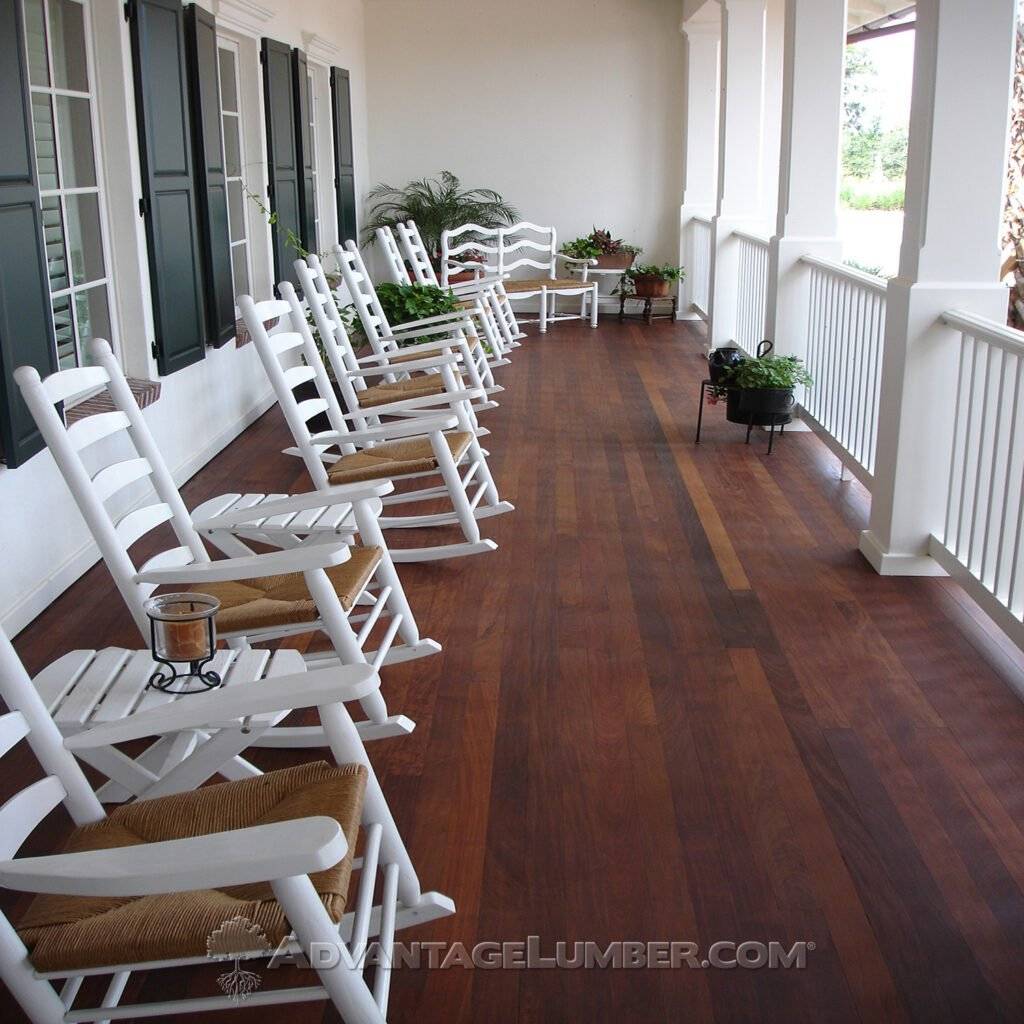 When discussing tongue and groove porch flooring, the conversation invariably starts with Ipe wood. Famed for its remarkable hardness, Ipe is a classic choice that combines durability with a distinct, luxurious appearance.
It's highly resistant to insects, mold, and decay, ensuring your porch maintains its timeless charm. With an extensive lifespan and minimal maintenance requirements, Ipe is undeniably the king of porch flooring.
Teak Wood: The Epitome of Elegance and Resilience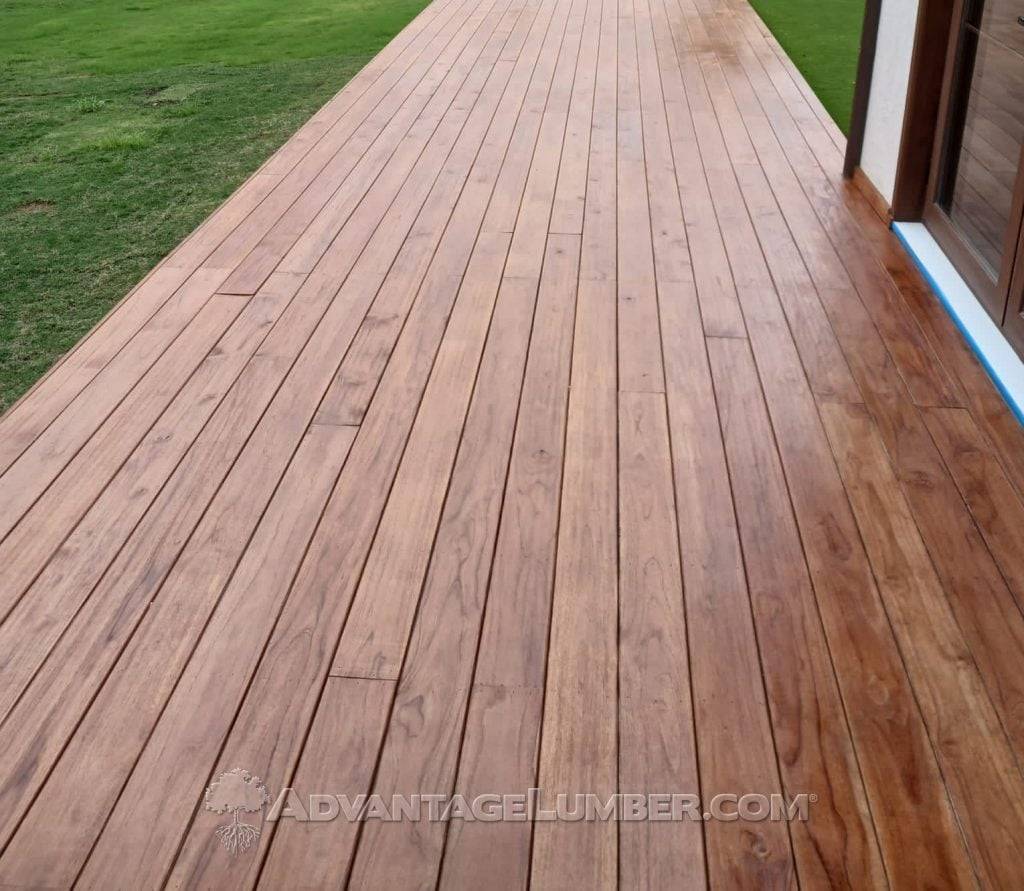 Next on our list is teak, a hardwood renowned for its strong resistance to elements and its beautiful, rich color. Its high oil content repels water and insects, making it an excellent choice for outdoor porch flooring. Over time, teak ages gracefully, developing a silvery-gray patina that adds a touch of vintage elegance to your porch.
Cumaru: The Gem of South America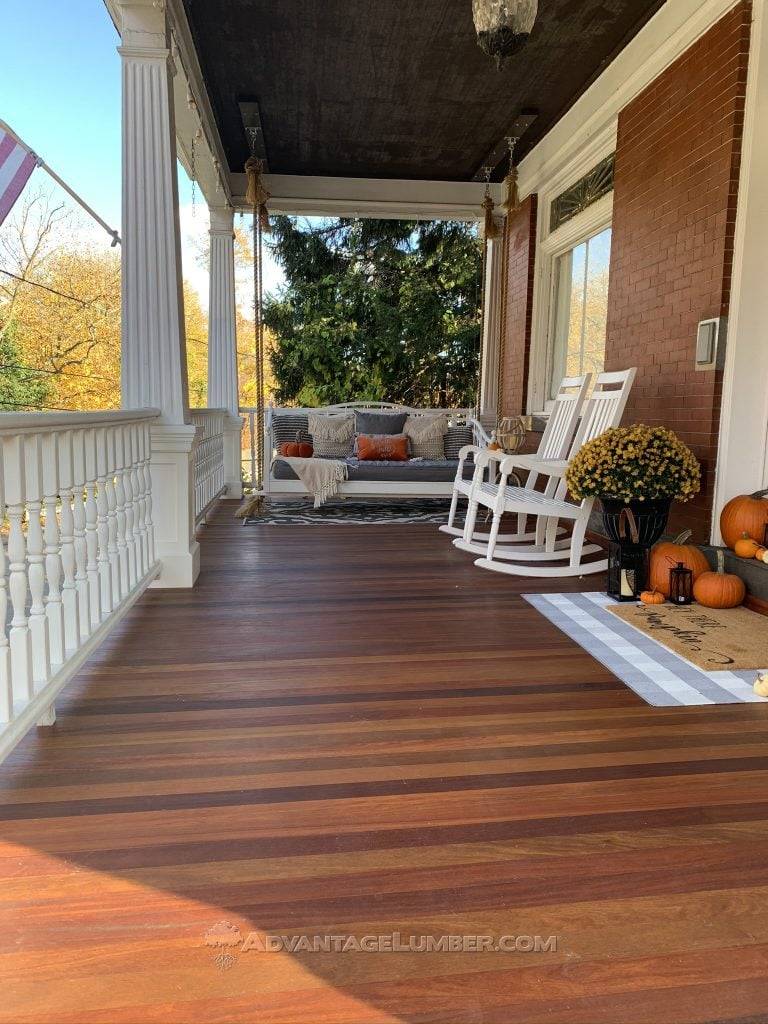 Cumaru, also known as Brazilian Teak, is a heavy, sturdy hardwood from South America. This remarkable wood species is characterized by its high density and interlocked grain, providing superior durability and stability. With its distinctive reddish-brown color and natural resistance to rot and insects, Cumaru is a versatile, long-lasting option for tongue and groove porch flooring.
Garapa: The Golden Wonder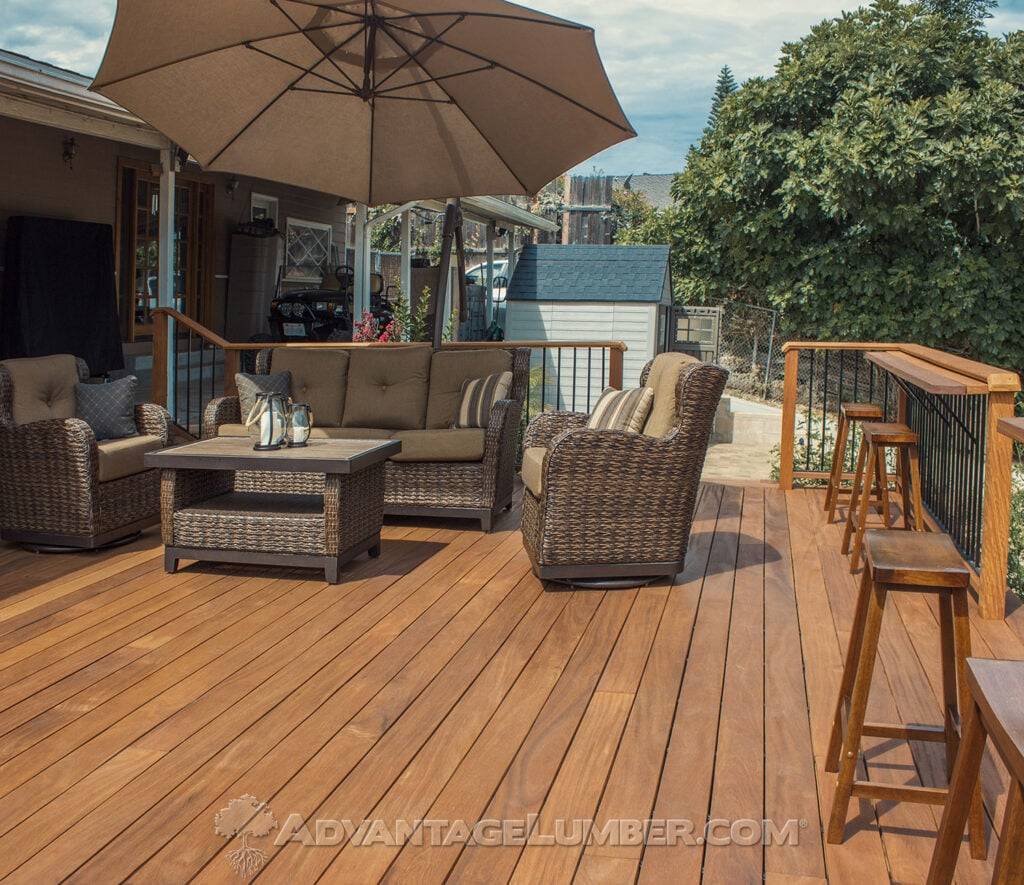 Garapa, also known as Brazilian Ash, is a durable hardwood that stands out with its light golden color. Its high density makes it resistant to rot, decay, and insect attack, ensuring your porch maintains its visual appeal for years. Garapa offers a superb balance between aesthetic appeal and practicality, making it an attractive choice for many homeowners.
Tigerwood: The Striking Showstopper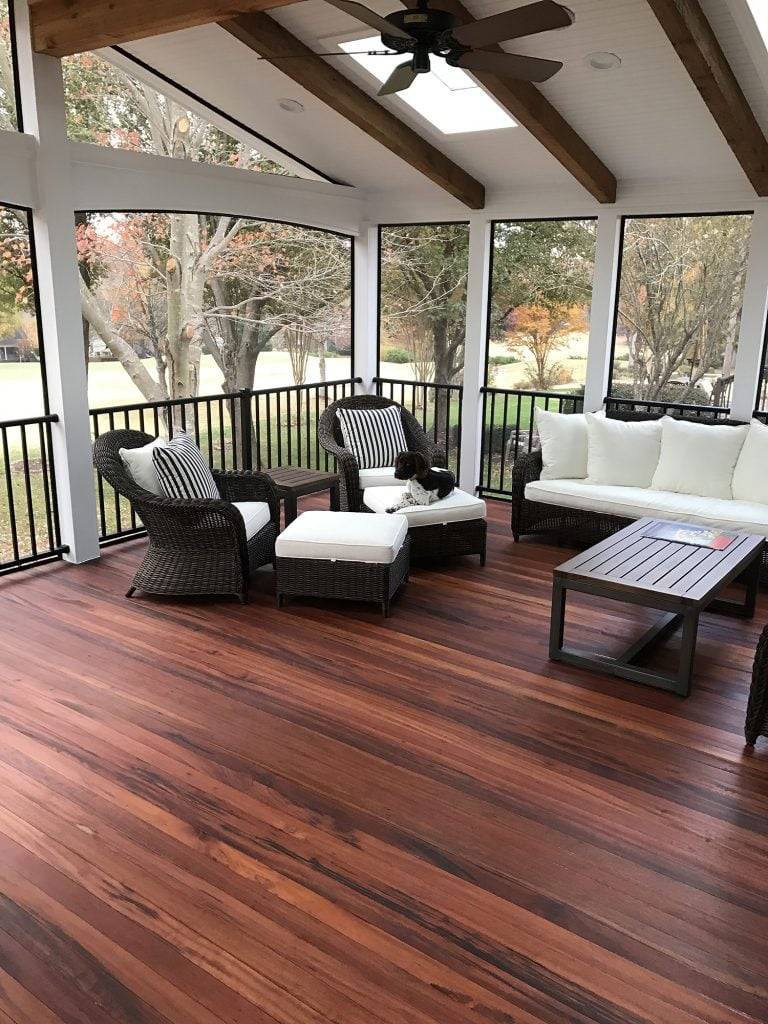 Named for its striking grain that resembles the stripes of a tiger, Tigerwood is a durable and aesthetically pleasing choice for porch flooring. This exotic hardwood offers high resistance to rot and insects, and its vibrant color palette ranges from reddish-brown to light golden brown. When you're looking to make a bold statement, Tigerwood is the way to go.
Massaranduba: The Burgundy Beauty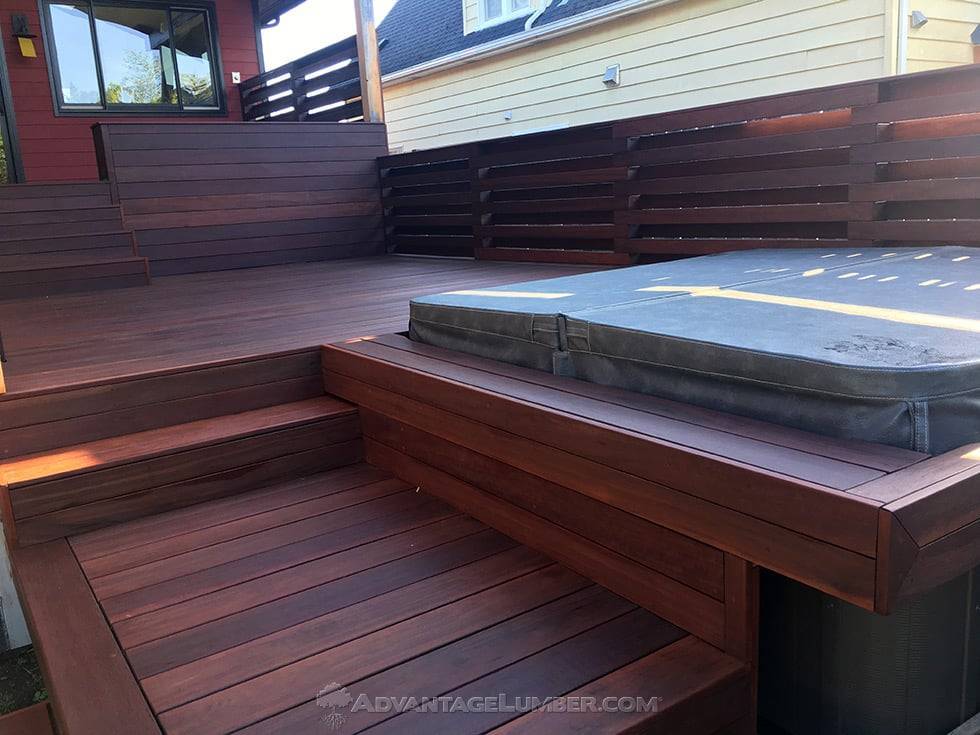 Massaranduba, known as Brazilian Redwood, is a hardwood with a rich, deep burgundy color that sets it apart. This heavy, robust wood is well suited for outdoor applications, thanks to its natural resistance to decay and insects. Its unique color and superb durability make it a superb choice for those wanting a distinctive porch flooring.
Mahogany (Red Balau): The Hidden Treasure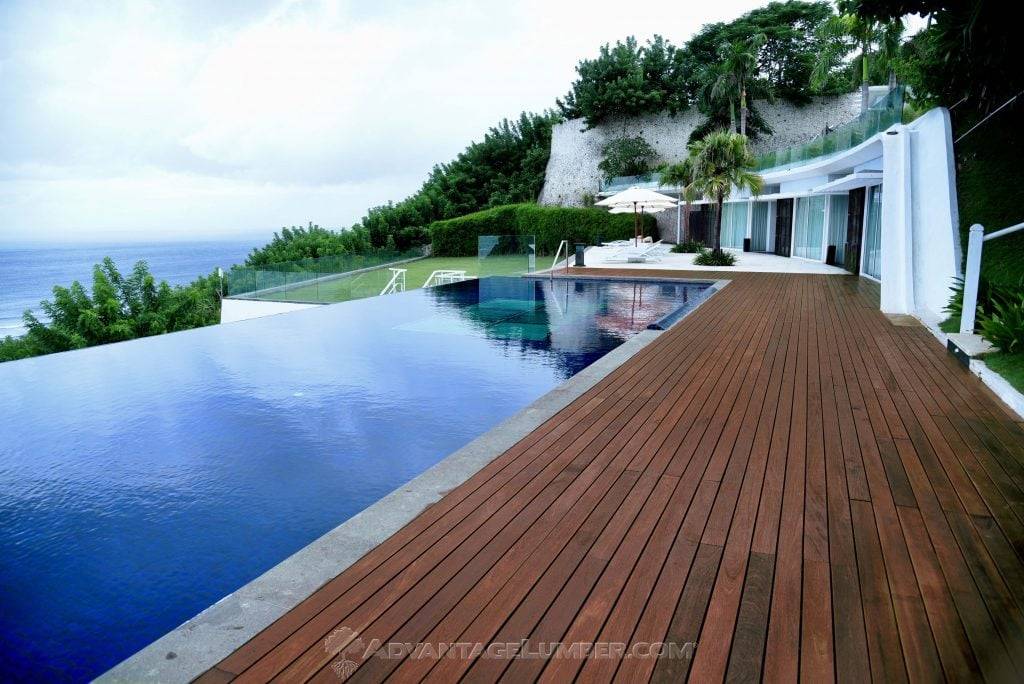 Mahogany (Red Balau) is an affordable yet durable choice for porch flooring. This Southeast Asian hardwood is resistant to decay, insects, and even fire, making it a strong contender in porch flooring choices. Its reddish-brown hue brings warmth and welcoming vibes to your outdoor space.
Azek Porch: The Synthetic Superstar
Last but not least, Azek Porch offers a synthetic alternative to natural hardwood. Made from cellular PVC, Azek Porch is resistant to moisture, insects, and decay. Available in a range of colors with realistic wood grain.
TimberTech porch decking is a great low maintenance tongue and groove porch decking option for homeowners looking for a composite porch decking option. While TimberTech porch is technically not a composite since it's made from cellular PVC.
It's a superior choice to your typical composite porch decking because it does not contain any wood fibers in the plastic extrusion. One benefit of PVC porch decking is the deck boards themselves are waterproof meaning they will not absorb moisture and water.
If you want to read more on the difference between composite and PVC decking checkout our blog post: Composite Decking vs. PVC Decking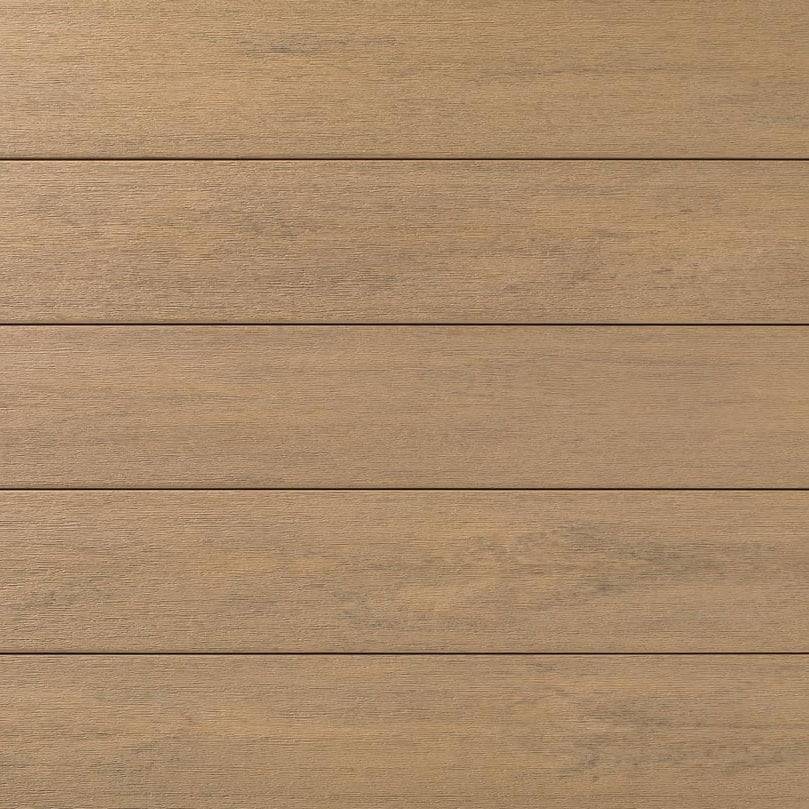 What ever porch decking you choose remember that any tongue and groove porch decking is meant for a covered porch with a roof only.