As homeowners look for ways to enhance their outdoor living space, Trex decking emerges as a standout choice, thanks to its exceptional blend of style, durability, and sustainability.
One of the leading names in composite decking, Trex offers a broad range of decking materials catering to different budgets and tastes.
In this blog post, we'll dissect the cost of Trex decking materials, from the most affordable to the high-end luxury options.
The Trex Decking Cost Breakdown:
Trex Enhance® Decking: Affordable Elegance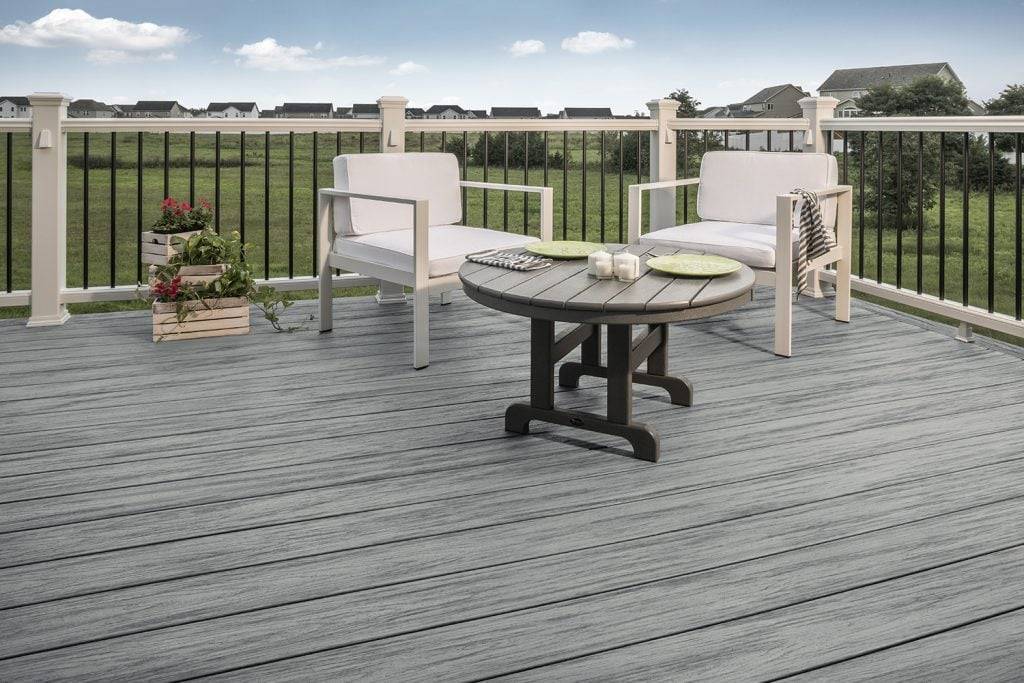 Positioned to be the most cost-effective decking material in the Trex range, Trex Enhance boasts a more nuanced grain pattern and offers additional color choices. Trex Enhance is split into two sub-lines, Enhance Basics and Enhance Naturals.
The Basics range, priced at about $4-$6 per square foot, provides a three-sided shell for added durability. The Naturals line, a touch pricier at $6-$7 per square foot, presents a richer, multi-tonal color palette that mimics authentic wood.
Trex Select® Decking: Elevated Performance at a Moderate Price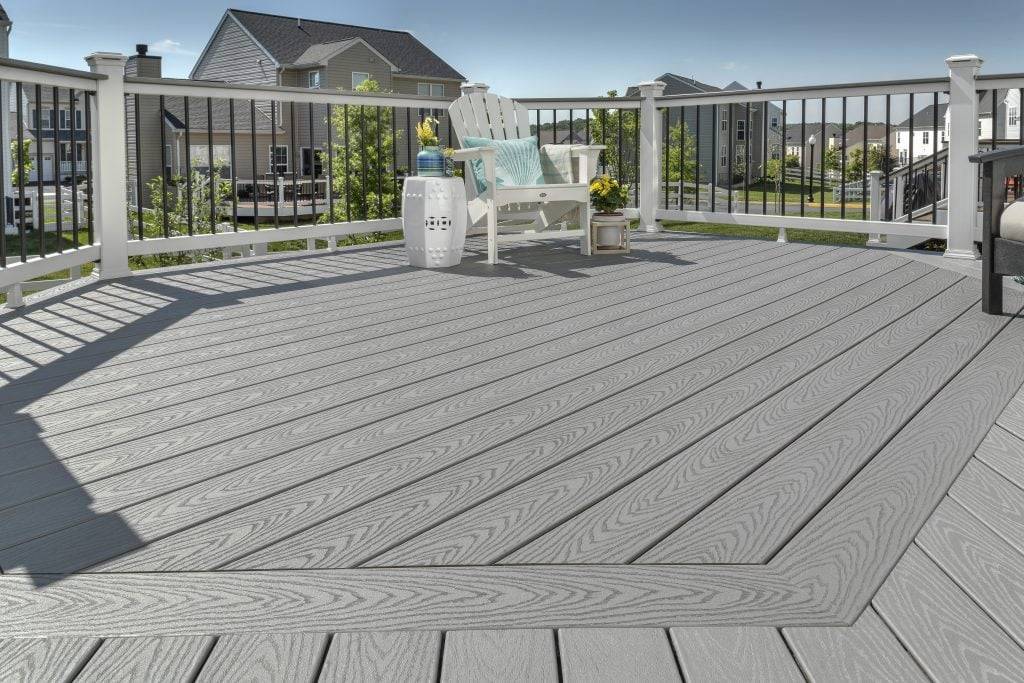 Trex Select, is an excellent mid range option. Featuring high-performance shell technology and earth tone colors, the Trex Select line delivers the elegance of composite decking at a mid-range price point. As of 2023, Trex Select costs approximately $8-$9 per square foot.
Trex Transcend® Decking: Premium Luxury, Premium Cost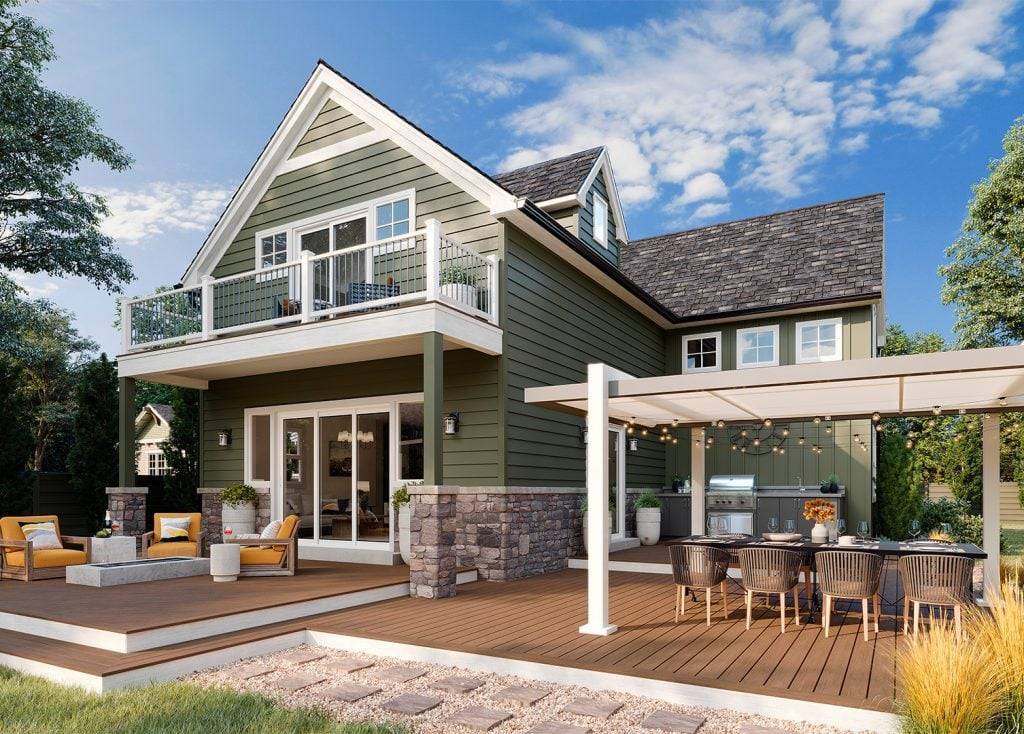 Near the top of the Trex range, Transcend is a premium Trex deck board and therefore the more expensive decking option. Trex Transcend is also split into two sub-lines, Transcend and Transcend Lineage.
With its deep wood-grain pattern and luxury colors, Trex Transcend is available in eight multi-tonal and monochromatic colors. It's also backed by a 50-Year Limited Residential Warranty. Trex Transcend decking material costs between $13-$14 per square foot.
The Transcend Lineage line is the next generation of design and performance, featuring heat-mitigating technology to reduce heat. Trex Transcend Lineage is available in four on-trend, tranquil colors and also backed by a 50-Year Limited Residential Warranty. Trex Transcend Lineage decking material also costs between $13-$14 per square foot.
Trex Signature® Decking: New for 2023
This is new for Trex in 2023 and only available at limited Trex distributors. AdvantageLumber.com is proud to be one of the early distributors to offer Trex Signature decking material to our customers. It's available in two realistic wood grain appearances in a grey tone as well as a beautiful brown tone. Trex Signature decking costs between $16-$18 per square foot.
Additional Factors Influencing Costs
Bear in mind that these prices are not the final costs. The overall expenditure on a Trex deck may be influenced by factors like deck size, complexity of design, accessories like fasteners, railings or lighting, and location.
Moreover, while Trex decking might come at a higher initial cost compared to traditional wood decking, its low-maintenance nature can save significant costs over the long run, providing excellent value for your investment.
Conclusion
Choosing Trex decking material allows you to invest in a durable, low-maintenance deck that enhances the aesthetic appeal of your home while providing a great return on investment.
Whether you opt for the more budget-friendly Select line, the mid-tier Enhance range, or the premium Transcend collection, each offers distinct advantages and aesthetic appeal. Choose wisely, and enjoy the transformative power of Trex decking!
Disclaimer: Prices mentioned in this blog post are approximate and may vary based on location and market fluctuations. It's always advisable to check the latest prices.