Are you looking to compare Ipe decking vs Cumaru decking?
You've probably heard a lot of positive feedback about the durability of Ipe wood decking. Ipe wood has been used on some very famous projects like the Coney Island boardwalk, the Brooklyn bridge, the boardwalk in front of Treasure Island in Las Vegas and the Famous Disney Boardwalk Resort in Orlando, FL to name just a few.
Many of those receive millions of people walking on them each year as well as some very harsh weather and climate conditions. These commercial applications demand the very best durability and longevity from the building products they specify.
If a material such as Ipe wood did not last then these establishments would be forced to shut down and rebuild every 15 to 20 years which can cost a busy establishment millions of dollars in lost revenue. Ipe wood has proven to last in the most demanding applications for 70+ years.
The proven performance of Ipe wood has driven up the demand which has also lead to a steady increase in price over time as the demand continues to increase. We have seen prices of 5/4 x 6 Ipe Decking increase 22% over the last 10 years.
How Does Cumaru Decking Compare to Ipe Wood Decking?
Cumaru wood has nearly identical properties as Ipe wood. The janka hardness of Ipe is 3,680 and the janka hardness of Cumaru is 3,540 so Cumaru is almost as hard as Ipe.
Cumaru also looks very similar to Ipe. Cumaru will start out looking reddish brown with some boards having more of a yellowish brown color to them. However once the Cumaru is oiled and the UV rays hit the Cumaru for a week or two it will darken up and even out and resemble the look of Ipe more.
Watch this video we made to see a nice comparison between Ipe and Cumaru:
Here are some pictures of Ipe wood decks and Cumaru wood decks so you can see how similar they look.
Below is a picture of an Ipe wood deck: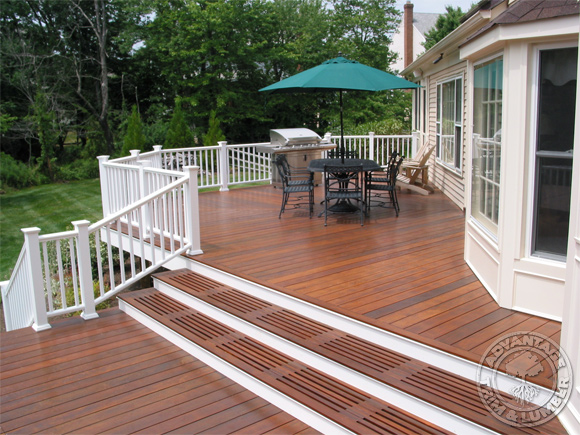 This is a picture of a Cumaru wood deck: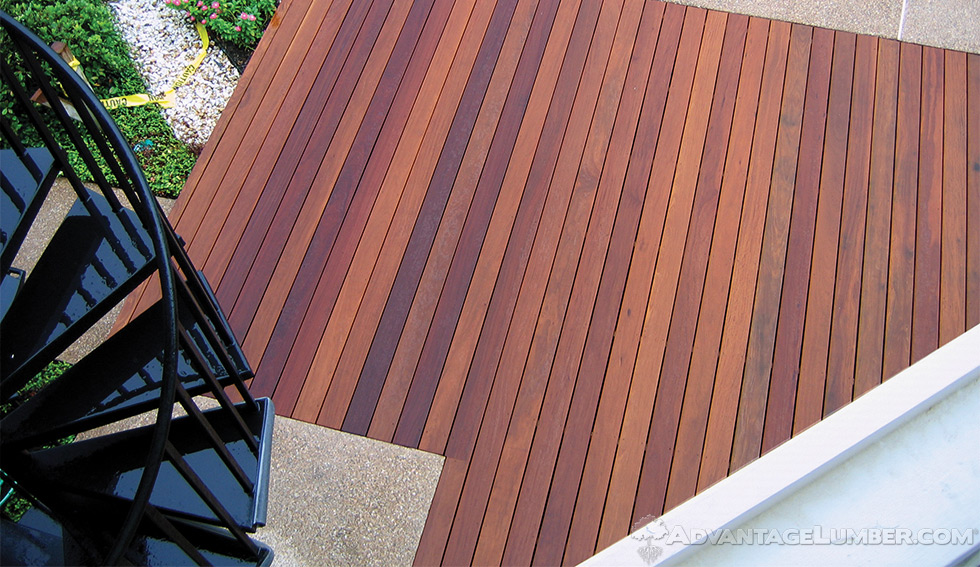 Whats the Price Difference Between Ipe and Cumaru?
At the time of writing this our 1×6 Ipe wood price is: $6.75 per linear foot
While our price for 1×6 Cumaru is $4.22 per linear foot. That makes Cumaru 46% cheaper than Ipe wood.
Click here for our current price of Ipe wood and here for our current Cumaru price