Finding quality materials for home improvement projects is essential for long-lasting results. If you're in the market for an exceptional siding material, you might have come across thermally modified wood.
Unlike common building materials, thermally modified wood isn't available at every building supply retailer. But before we delve into where to find it, let's discuss its advantages.
Benefits of Thermally Modified Wood:
Durability: The thermal modification process makes the wood more resistant to decay, fungi, and moisture.
Stability: The process also reduces wood's tendency to warp, twist, or cup.
Eco-friendly: No chemicals are added during the thermal modification, making it environmentally friendly.
Improved Insulation: The wood's insulative properties are enhanced, which can lead to energy savings.
Aesthetics: Thermally modified wood has a rich, luxurious color and can enhance the exterior beauty of any structure.
Given these benefits, it's clear why one would choose thermally modified wood for outdoor projects. But where can you purchase it?
Since this material isn't common in the market, it usually has to be ordered from specialty lumber suppliers. One reliable source is AdvantageLumber.com. Not only do we have thermally modified wood in stock, but we also custom mill almost any profile and ship it directly to your home or job site.
This convenience ensures that you have quality material in hand without the hassle of lengthy searches or waiting times. One of the most common complaints from architects, builders and contractors that order thermally modified wood is the long lead times before it ships.
Sometimes a project can be delayed 2 months or longer waiting on the wood to ship from other suppliers. Advantage Lumber is changing that be investing in large quantities of thermally modified wood so we have the inventory in our factories ready to ship.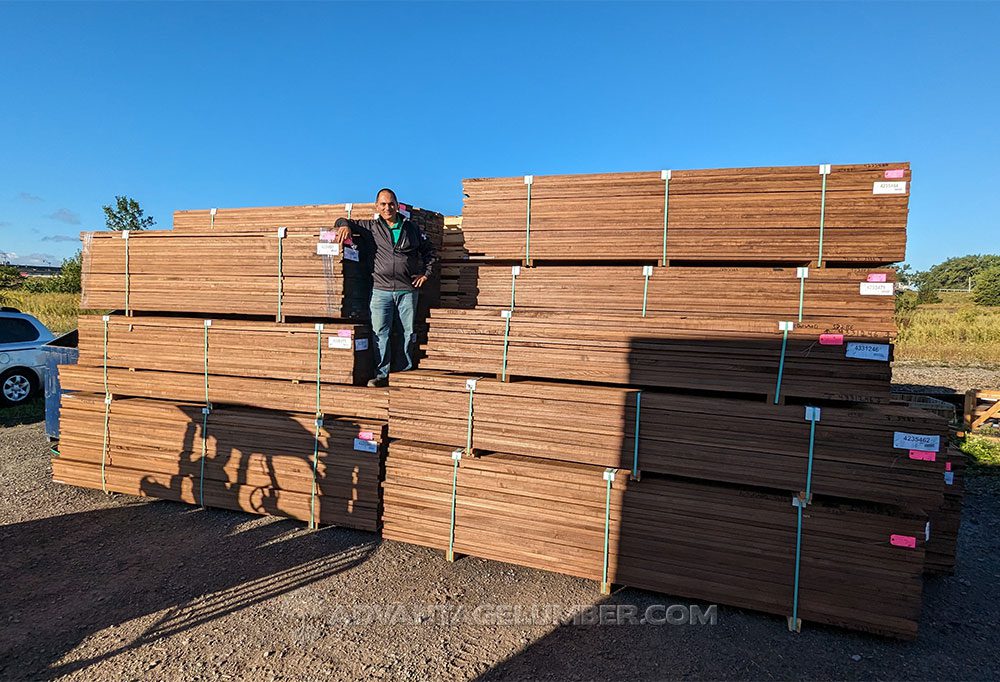 Conclusion
Choosing the right materials for your home is crucial, and thermally modified wood stands out as an exceptional option for decking, siding, fencing and many other projects. While it's not readily available at every corner, with specialty suppliers like AdvantageLumber.com, you can ensure your project is both durable and beautiful.