CAMO, a brand under National Nail Corp., provides a variety of hidden deck fasteners designed to help create a clean, unblemished look in deck construction. These fasteners are designed to be driven into the sides of deck boards, concealing them from view.
Below are some of the CAMO hidden fasteners and related products available:
CAMO Edge Fasteners:
These are screws that are installed at an angle into the side of one deck board and into the joist, then into the side of the next deck board. They're designed to be used with the proprietary CAMO ProGuide tool to ensure consistent angling and spacing of the screws. They are available in ProTech coated carbon steel or stainless steel.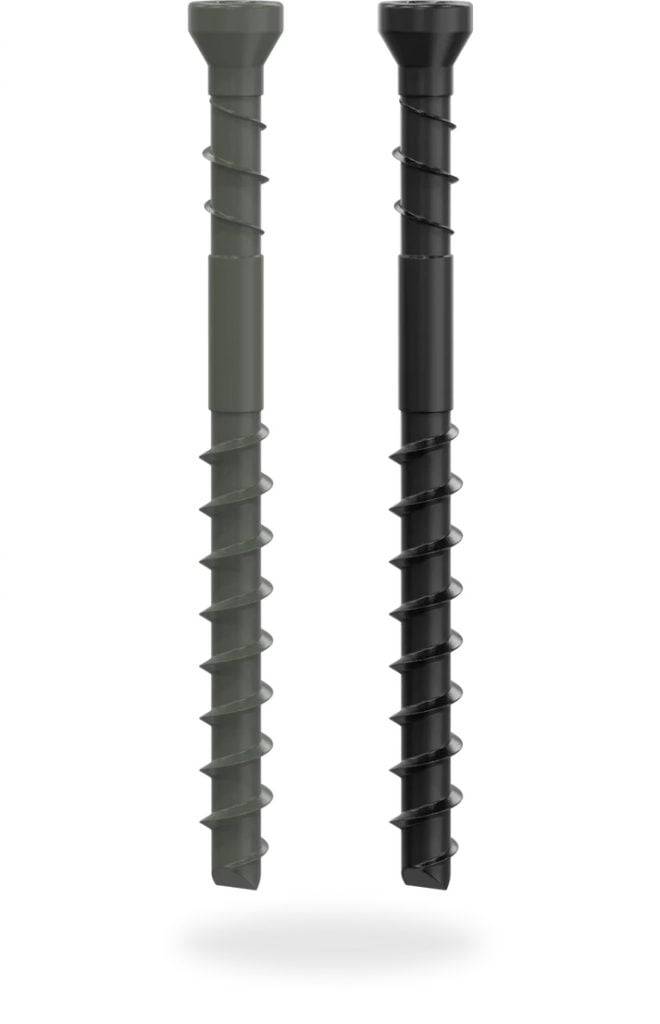 The picture below shows the CAMO Edge Screws being installed with the CAMO Marksman Pro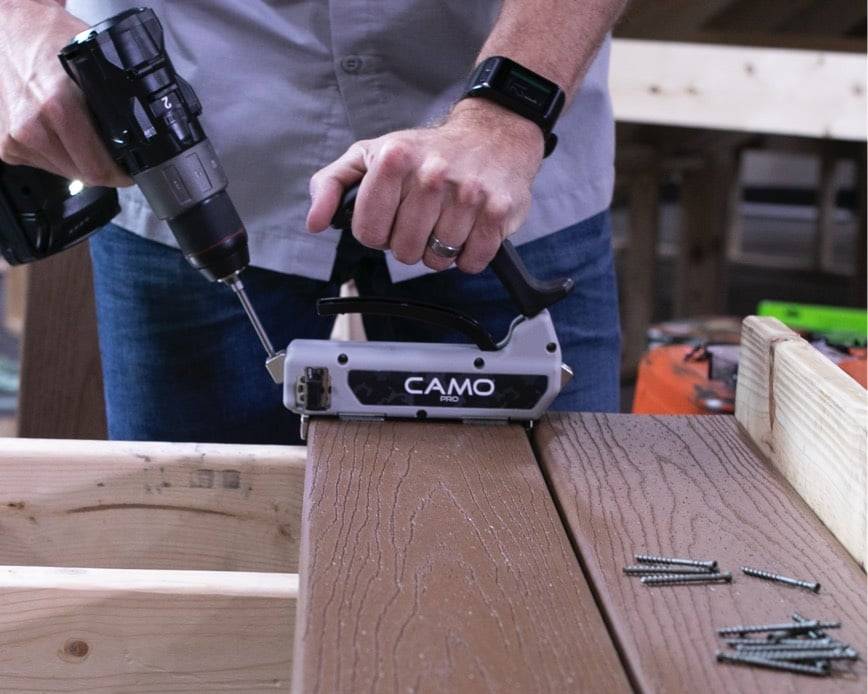 CAMO EdgeX Clips:
EdgeX Clips are a more recent addition designed to enable fast and easy installation of grooved boards. They provide a secure hold without having to directly screw through the deck board. The clips create a uniform 3/16" gap spacing and can be used with most grooved deck boards.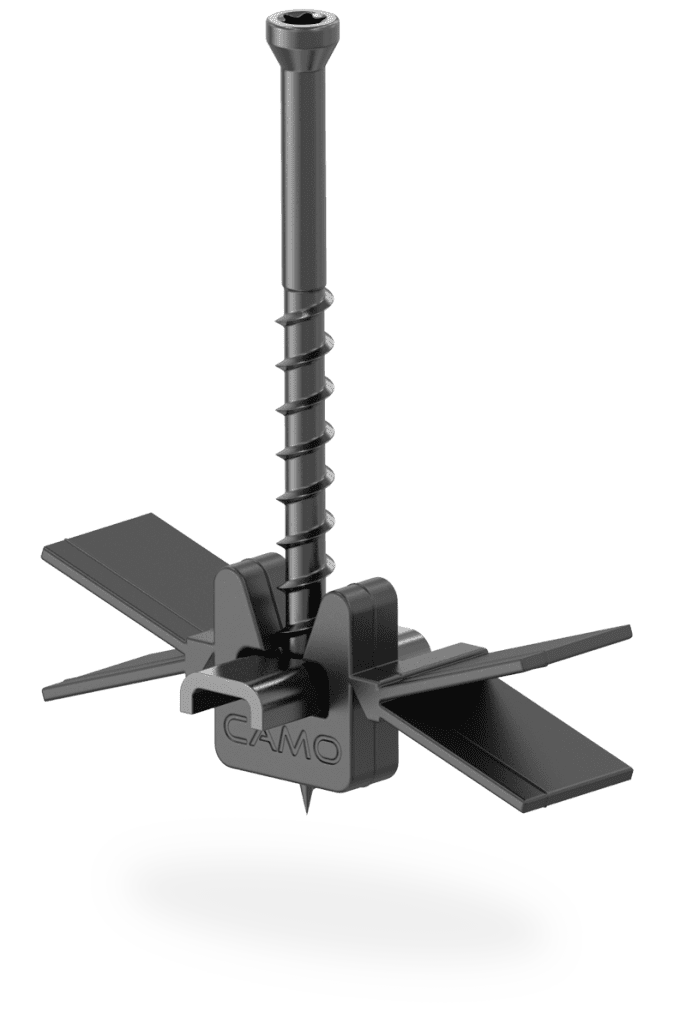 CAMO Starter Clips:
These are designed to be used with the first board of a deck project, to allow secure fixing at the side.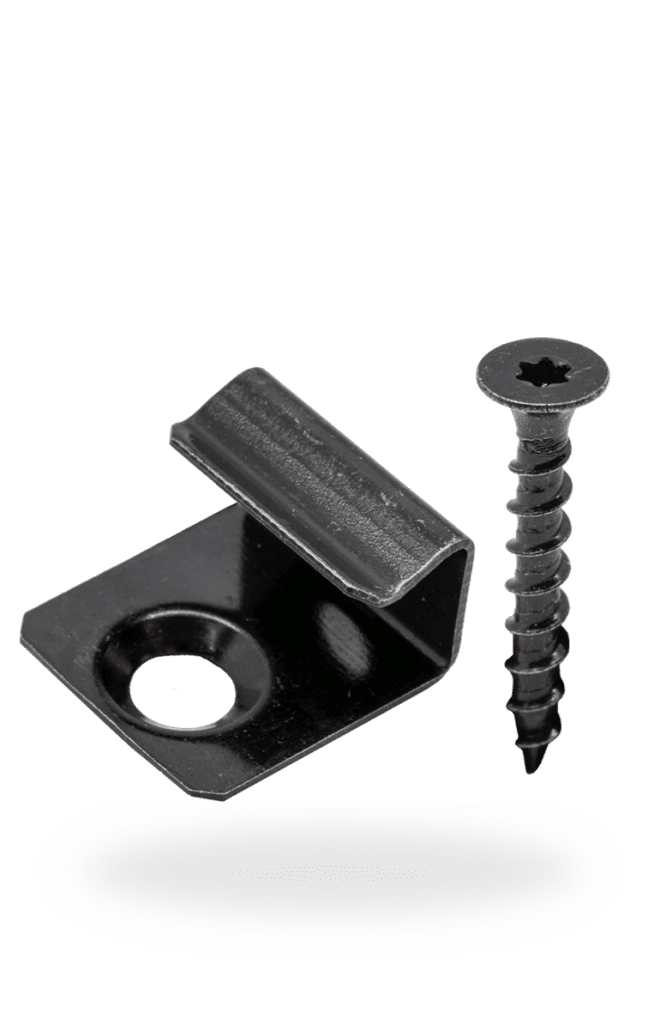 CAMO® Drive™ Tool:
This tool is designed to speed up deck installation by allowing the user to drive screws while standing. It can be fitted with three types of guides: one for edge screws, one for face screws, and one for EdgeX Clips.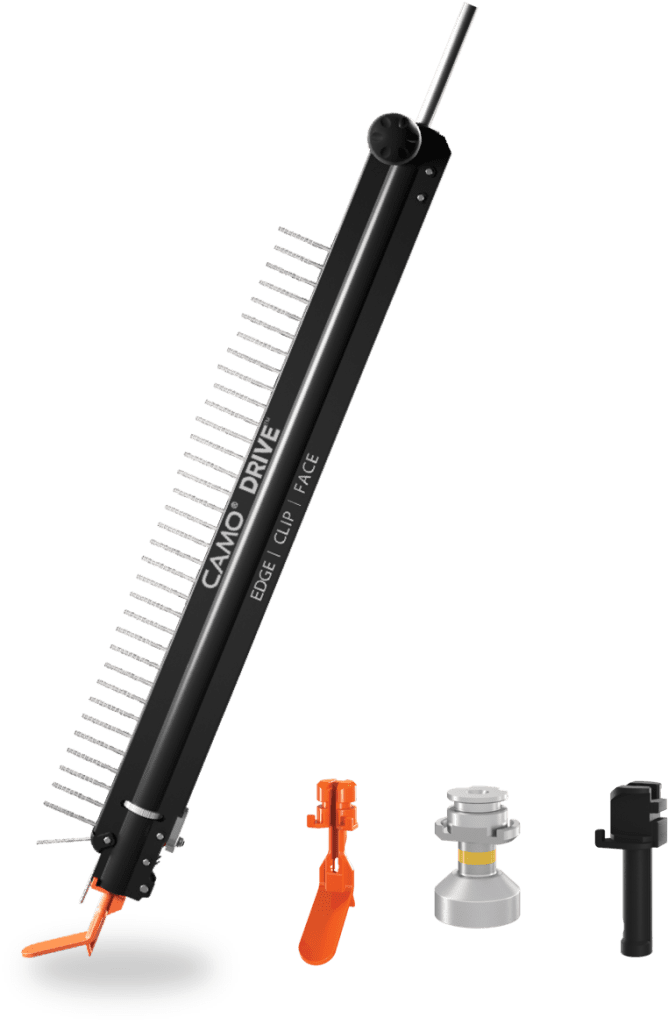 CAMO EDGE® Clip:
EDGE Clips are for grooved wood, composite, and PVC deck board installations in 90°patterns on wood joists. The clips are designed and warranted for use with the leading grooved deck boards. They come Pre-assembled and the legs securely hold the clip onto the joist until you're ready to fasten.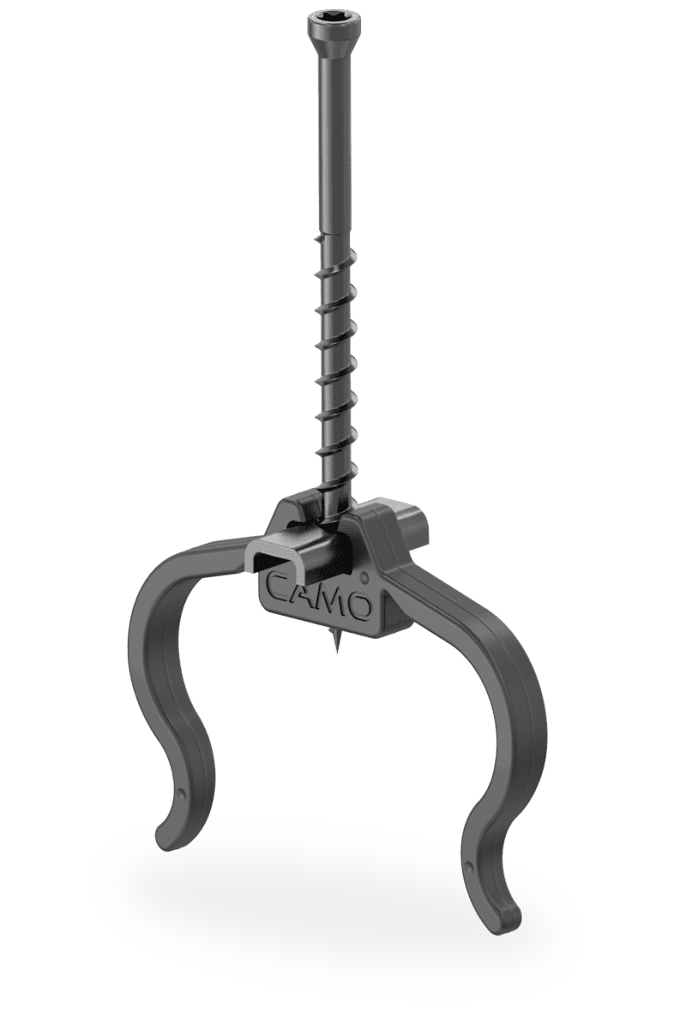 CAMO EdgeXMetal Clips:
As the name suggests, these clips are made from stainless steel for superior strength and corrosion resistance. They are designed for grooved deck boards and provide automatic 3/16" spacing.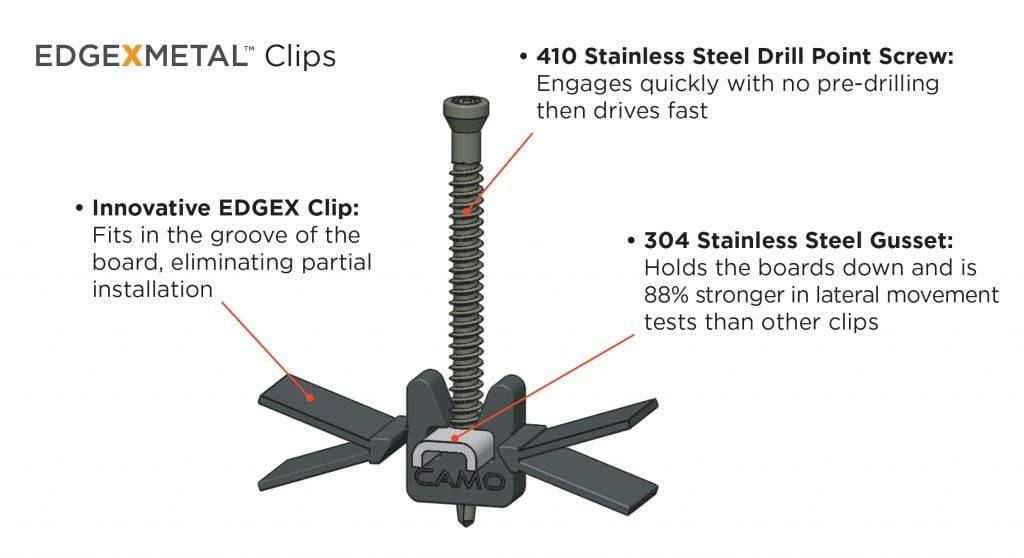 Each type of fastener provides different benefits, and the best one for your project would depend on your specific needs and the type of decking you're using. For example, stainless steel fasteners would generally be recommended for use with premium woods, in coastal areas, or anywhere else that corrosion could be a concern.
You can shop our collection of CAMO hidden fasteners online. We have experts standing by on the phone ready to answer any questions you have on Camo Fasteners: 1-877-232-3915