Trex decking typically has a thickness of about 1 inch. The CAMO deck fastener length you choose should account for this thickness plus the depth you want the screw to go into the joist below.
CAMO Edge deck screws are available in lengths like 1-7/8″ and 2-3/8″. For a 1-inch thick Trex deck board, you should be able to use the 1-7/8″ or 2-3/8″ screws effectively, depending on the thickness of the joist material and how deeply you want the screws to penetrate.
CAMO states that the 1-⅞ in. screws are for deck boards 3/4–1 in. thick and the 2-⅜ in. screws are for boards 1–1-½ in. thick.
However, you should always refer to the manufacturer's recommendations for your specific decking and fastening products. Each product may have slightly different requirements and guidelines to ensure best performance and warranty compliance.
Trex Enhance Decking is scalloped which means the board is not solid all throughout the deck board. It's very important to follow the manufacturer recommended fasteners on these profiles.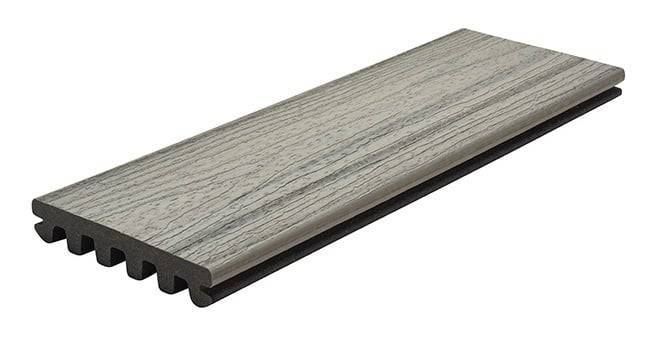 Trex Recommended Fasteners
Here's a full list of recommended fasteners for Trex decking products: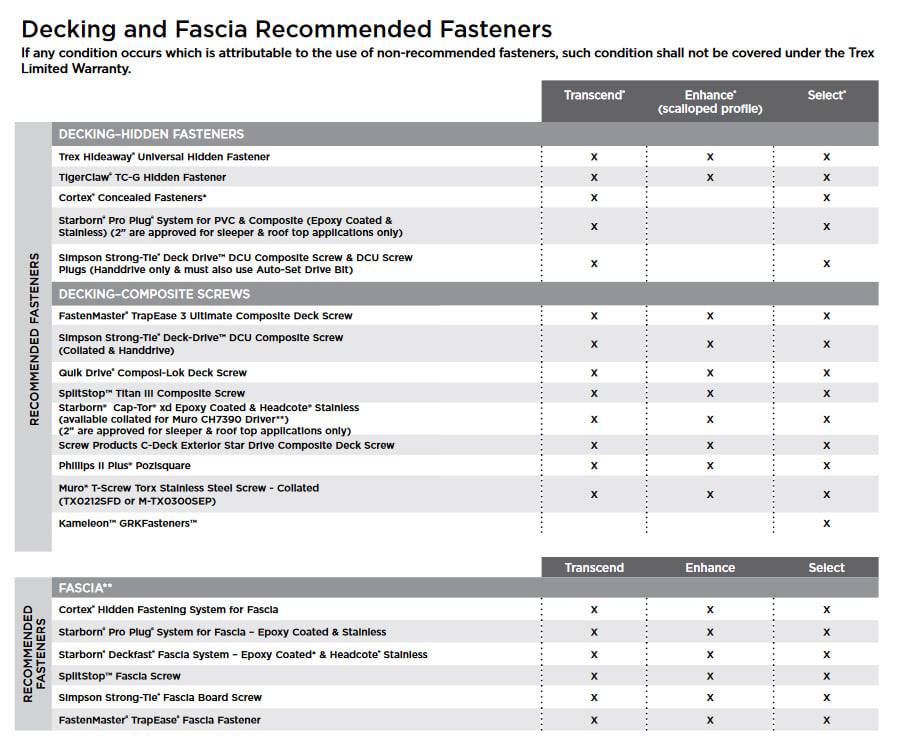 Summary:
Trex does not officially list CAMO deck fasteners in their recommend fasteners section of their installation instructions. However as a Trex dealer we have many professional contractors that have been installing Trex decking with CAMO deck fasteners for many years.