Decks are one of the best outdoor renovations. They provide a beautiful open space to enjoy the outdoors with friends and family. It's no wonder that after spending your hard-earned money on the project, seeing unsightly posts can be a nuisance.

The majority of decks that are built off the ground, especially 2nd story decks, are plagued with

exposed posts, and the owners often don't know how to mask them. The understructures of decks are often built with pressure treated wood which can clash with the rest of the deck and the house.
There is an alternative to leaving the posts as they are and that is covering them with "slip posts" or "post-sleeves." They act as just that: a sleeve that covers the entire post, made with the same material as the surface of your deck. This alternative offers:
Resistance to surface checking. Large posts often suffer from surface checking.
An easier and faster installation, which can be done during or asfter construction.
More dimension stability. It resists twisting and warping opposed to large solid timbers because it very hard to kiln dry the center of a 6×6 making it more movement to it.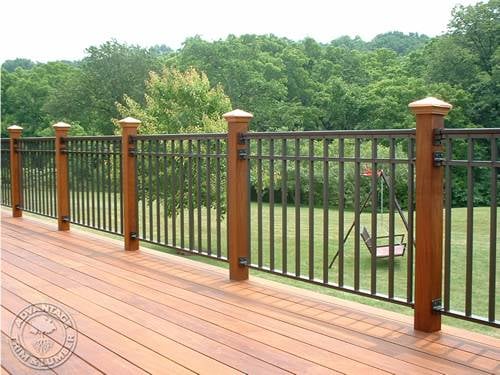 For hardwoods like Ipe, Cumaru, Tigerwood, Garapa, and Massaranduba, we hand make post sleeves 48" long. If you have a deck made of any other material, contact your manufacturer to see if they offer these solutions for you.