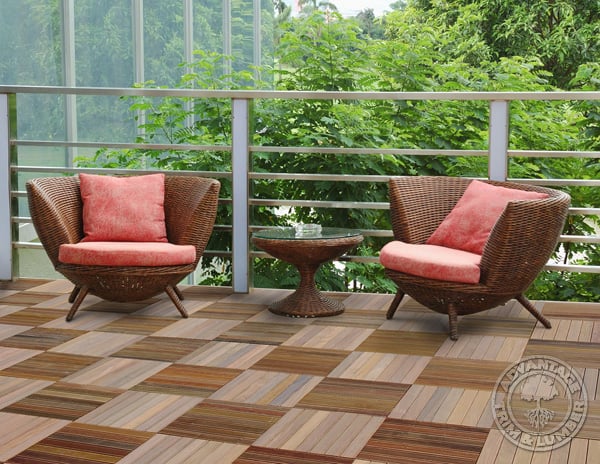 Take a look at the picture above to see exactly what's possible with deck tiles from Advantage Lumber. A rooftop terrace, or porch covered in premium grade ipe deck tiles offer the following advantages:
The perfect, year round outdoor escape
A contemporary, blemish free surface
Rain, sleet, or snow, these tiles are durable & resilient

Easy to install & affordable way to renovate an old concrete surface
Ultra-low maintenance for decades of easy use & enjoyment
How much can you save with the Deck Tile System from Advantage Lumber? Check out our free to use Deck Tile Price Calculator.
So, if you're looking for a cheap and easy way to renovate your deck, balcony, or covered patio, order deck tiles from Advantage Lumber today.