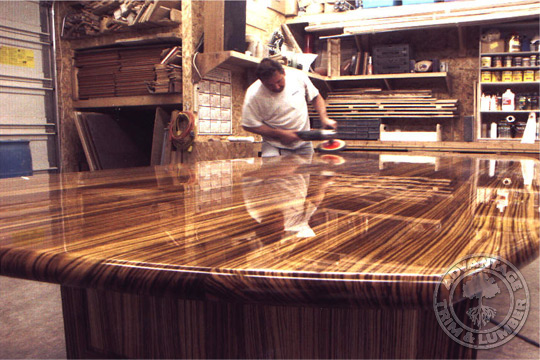 Exotic lumber enthusiasts and wood turners rejoice!
From African Padauk to Zebrawood,  you can have your pick of the world's finest exotic hardwoods.
Renowned by woodworkers everywhere for the unique pieces they create, it's easy to see why designer pieces and furniture made of exotic hardwoods are featured in upscale homes and magazines.
Thanks to the traits and the unique look that each exotic species has, these highly-prized exotic lumber species are perfect for the seasoned professional or amateur woodworker looking to branch out and try something new.
Email or call us today to order from our exotic hardwood lumber inventory.