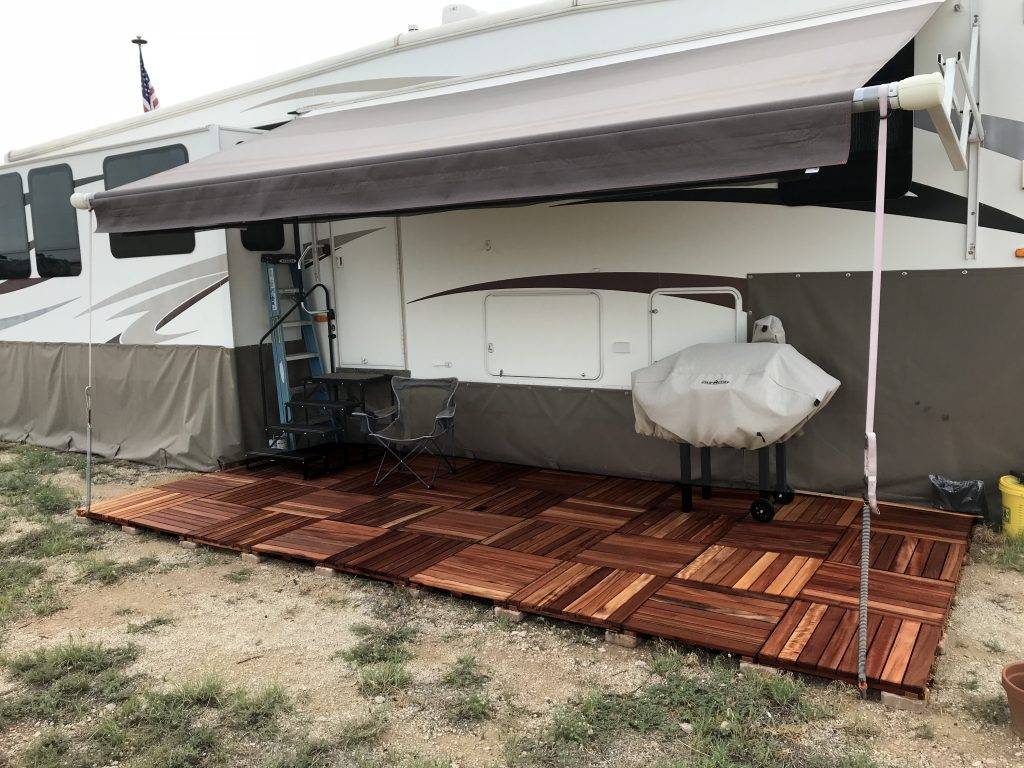 One of our customers is working and living on a remote job site in Texas. He setup his camper as a home away from home, however when we wanted to grill after work and relax after a hard days work he found the desert like ground less than appealing. He wanted an outdoor living area that was comfortable enough to walk on barefoot but portable like his camper. After searching online he found our deck tiles and thought they would be the perfect solution for his portable camper deck. He used 36 of our 24″ x 24″ Tigerwood deck tiles and used 6 x 6 stone pavers he purchased locally for a sturdy base.
He simply shimmed and scraped the ground as needed to make everything level then placed the deck tiles on top and snapped them together with about 36 DeckWise tile connectors. He said it was very simple to install and he wanted to share this picture with us because he was so thrilled with how it turned out. The tiles and connectors needed for the job were just over $900.
No project is to big or small we have four stocking factories in the US and two in Brazil to meet your shipping needs no matter how remote your location or the size of your job we can get it there.